Marconi Marcus RB2 Trackerball
[Index by function ] [Index by Company ]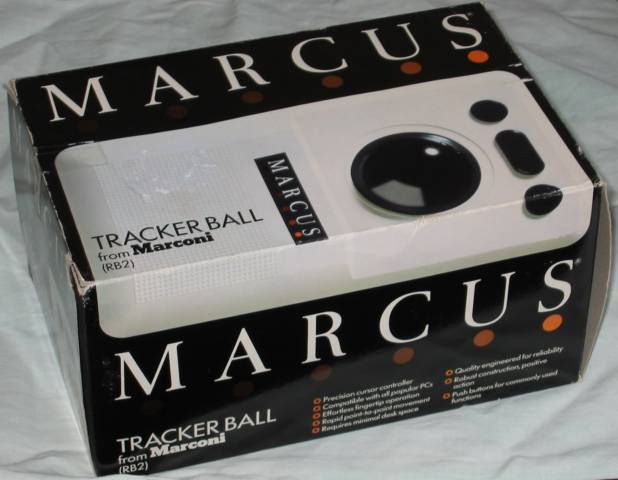 Marconi Marcus RB2 Trackerball box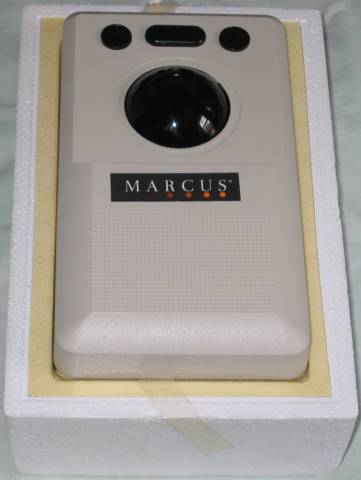 Marconi Marcus RB2 Trackerball in box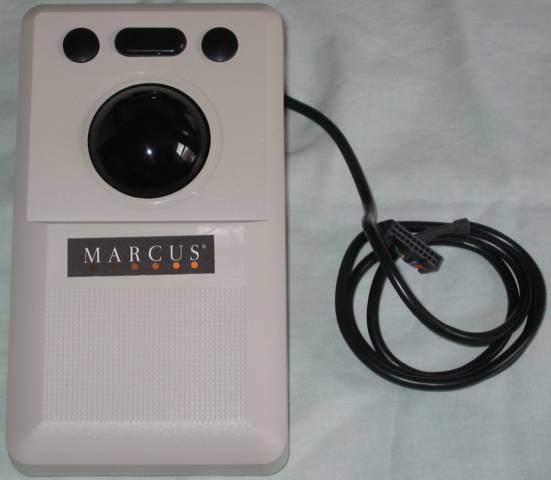 Marconi Marcus RB2 Trackerball (top)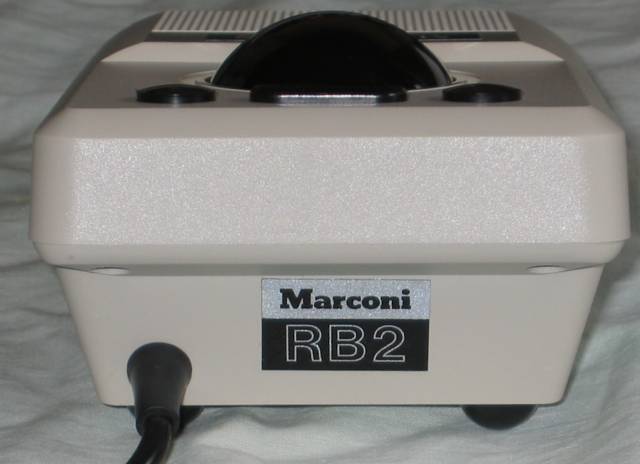 Marconi Marcus RB2 Trackerball (front)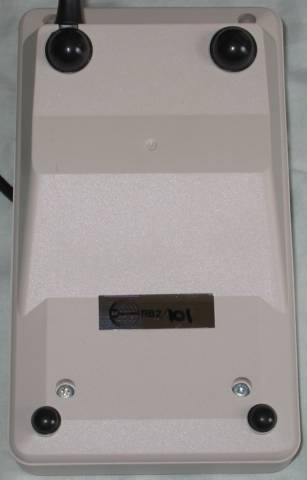 Marconi Marcus RB2 Trackerball (bottom)
The Marconi Marcus RB2 trackerball is an alternative to a mouse. Marconi made version for the BBC Micro, Amiga, Apple Mac, Atari ST and IBM PC (Serial and Bus). This is the RB2/-101 which is connects to the BBC Micros's user port. Acorn rebadges the RB2 and sold it as the Acorn Trackerball with the Domesday System.
In September 1985 Acorn User published a review of the Marconi RB2 Tracker Ball titled "On the Ball ".
Here is the Marconi RB2 Trackerball User Guide .
I do not have the utility software tape or disc.