Watford Electronics Beeb Video Digitiser
[Index by function ] [Index by Company ]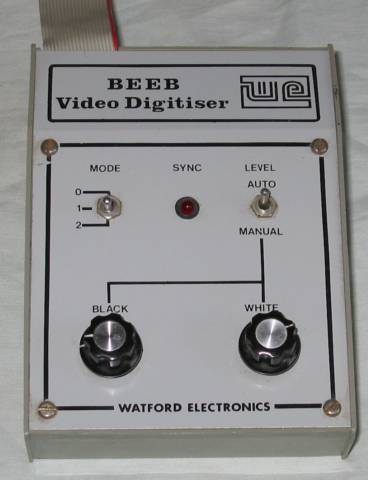 Watford Electronics Beeb Video Digitiser (top)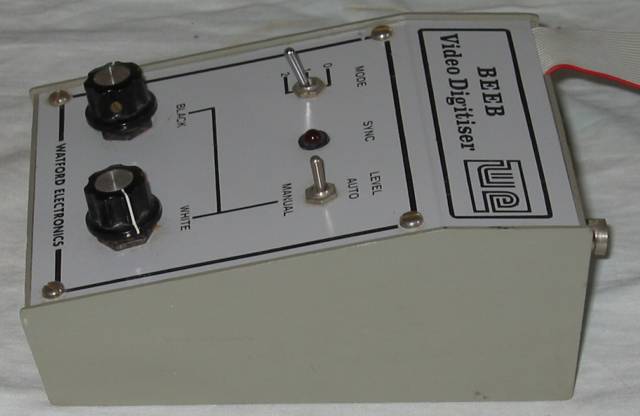 Watford Electronics Beeb Video Digitiser (right)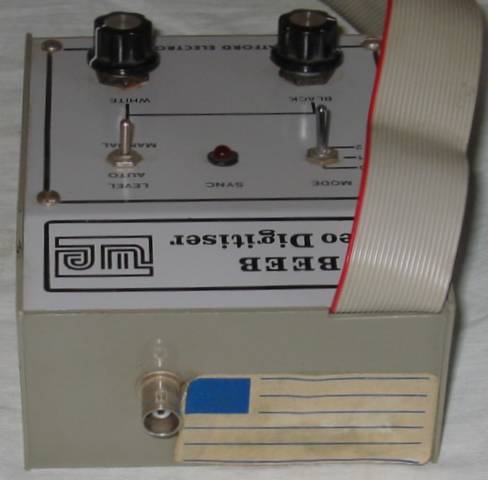 Watford Electronics Beeb Video Digitiser (back)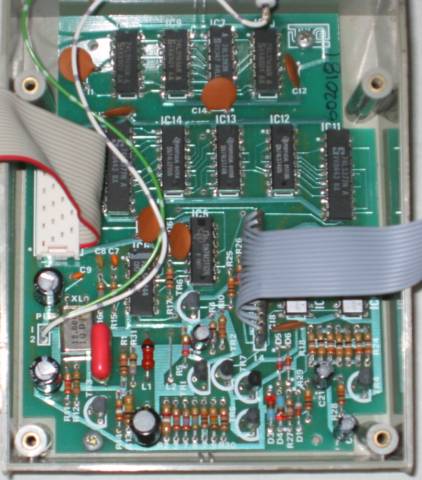 Watford Electronics Beeb Video Digitiser with top removed
The Watford Beeb Video Digitiser converts an image from a camera into a graphics screen on the BBC Micro. It uses the full graphics capability of the BBC Micro in modes 0, 1 or 2. The video source can be a camera, video recorder or television and is connected via the video output socket at the back. The controlling software is in a sideways ROM.
The features offered include:
Adding of pictures or written text to typed documents
Unattended recording of scientific data
Entry of real images into graphics programs
Generation of computer images
Slow scan television: sending images via a modem or radio
Input from any video 1v video source
Full resolution in modes 0, 1 or 2
1.6 seconds scan time
Up to 8 grey levels
Connects to user port
Here is the Watford Electronics Beeb Video Digitiser Operations Manual .