MicroDigital Mico
Introduction
The MicroDigital Mico has a 56MHz ARM7500FE CPU, 16MB RAM and a 6.4GB Hard disc. It had 1 parallel and 2 serial ports, joystick/MIDI port, sound sampler ports and 3 internal Microbus and 2 ISA expansion slots. It could optionally be fitted with a CD-ROM and an internal modem. A "Lightning" graphics card could be fitted to give 1600x1200 in 24 million colours. It ran a version of RISC OS 4.03 configured for the Mico. The Mico was available in desktop or mini-tower configuration.
Manuals and documents
None
Mico
The Microdigital Mico was designed in the post-Acorn world and launched in 1999. It was based on the ARM 7500 chip and a Microdigital designed motherboard. It is very similar to the RiscStation R7500 (apart from the motherboard). I bought my Mico from APDL in June 2004. It was a special offer, ex-demo, system.

Here are some photographs: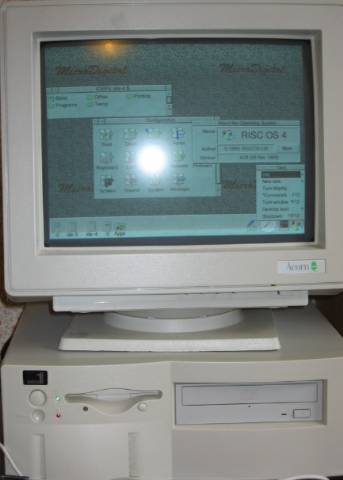 MicroDigital Mico running RISC OS 4.03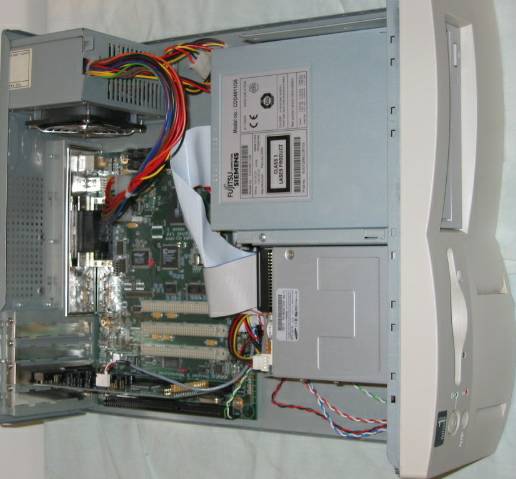 MicroDigital Mico with the top off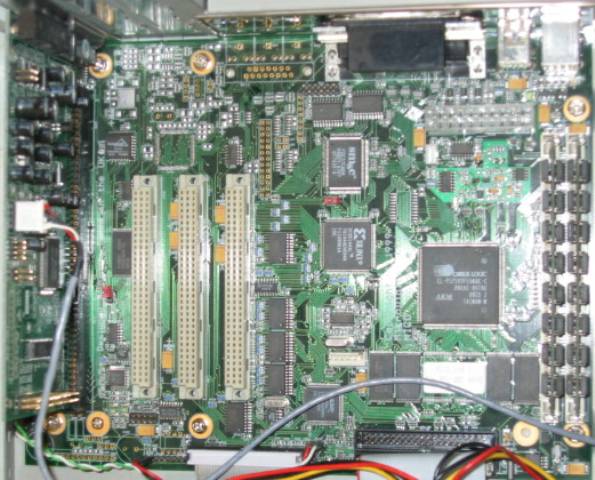 MicroDigital Mico Motherboard
Note the 3 Microbus connectors, 2x32MB RAM on right and ISA sound card on left. RISC OS is in flash memory.
Specification:
Serial No.
n/a
Unique Identity
0000047443FB4
Motherboard
MicroDigital Mico issue1
Motherboard Serial No.
Mic-007-0049
CPU
ARM7500FE
CPU Clock
56MHz
Memory
64MB (2 x 32 B EDO SIMM)
Floppy Disc
Samsung SFD321B
Disc Controller
Baildon Electronics IDE
Hard Disc
Quantum Fireball Plus 18.2GB
CDROM
Fujitsu Seimens CDD4911/36 CDRW
Network driver
n/a
OS
RISC OS 4.03 9-Nov-1999
SICK v1.22
Dhrystones/sec
kWhetstones/sec
800x600 60MHz
52581
6101
ARMSi v4.0
MIPS

32.92