Acorn NCs, STBs & Prototypes
[RiscPC ] [Computers] [Phoebe ]
Introduction
This section contains details of the various Network Computers (NC), Set Top Boxes (STB) and prototypes that Acorn produced in the mid 1990s. With the exception of the NCs these devices were never widely available. Some, such as the Stork laptop and NewsPAD tablet compouter, were prototypes producted in very limited numbers for demonstration purposes. They would only have been mass produced if commissioned by a third party. Others such as the STBs were used in various public trials and were produced in larger numbers but never mass produced.
Manuals and documentation
Here is the Acorn Home NC (TNS10) product prochure.
Network Computers, Set top Boxes and Prototypes
Acorn produced the following Network Computers, Set Top Boxes and Prototypes:
NewsPAD
The NewsPAD was a technology demonstrator developed by Acorn. It was a tablet-style portable computer with a touch screen and had a 40MHz ARM7500FE with 8MB RAM (expandable to 256MB). I have not seen a NewsPAD, and suspect only a few prototypes were made. The other possibility is that they were all used in Spain, hence the Spanish page on the phograph below. [Wanted]
Here is the ART NewsPAD factsheet.
Here is a Acorn publicity photograph from the RISC User ...in a Nutshell Commemorative CD-ROM: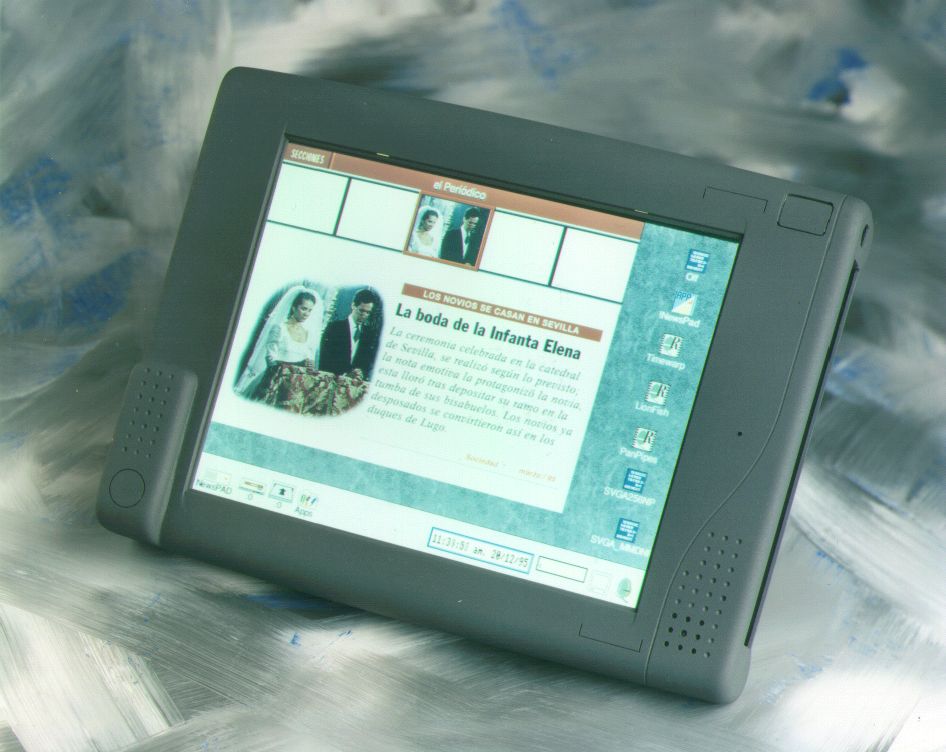 Acorn NewsPAD
Specification: n/a
{Back}
Set Top Box 22
The Acorn Set Top Box 22 was a development of the Online Media Set Top Box2 (STB20). [Wanted]

Here is an Acorn publicity photograph from the Risc User ... in a Nutshell Commemorative CD-ROM: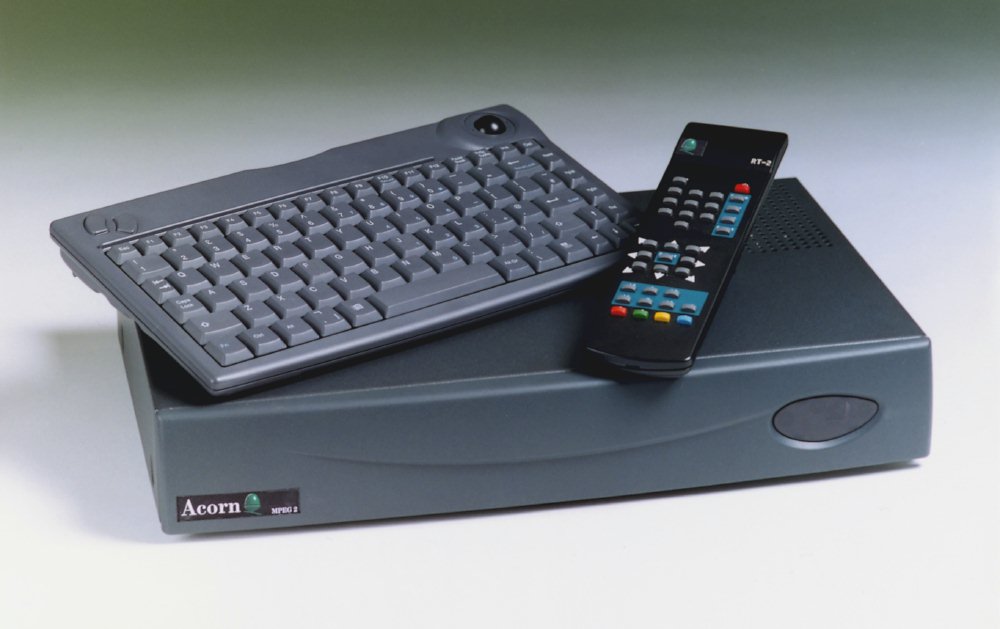 Set Top Box 22
Specification: n/a
[Back}