Acorn Computer Racing badge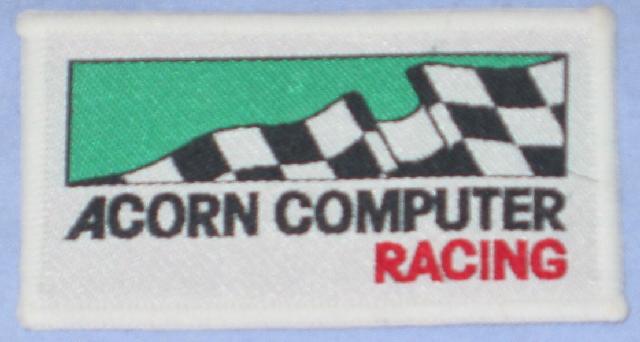 9 x 5 cm sew on cloth badge from 1984. Produced to advertise the Acornsoft game "Revs".
Acorn sponsored David Hunt in Formula 3. Acorn also sponsored the Acorn Computer European Trophy 1984 which was round 6 of the FIA European Formula 3 Championship held at Silverstone on June 10 1984 (David Hunt was disqualified).