John Kortink ReCo6502
[Back ]
Description
John Kortink's description of the ReCo6502 on his website is:
The ReCo6502 is a full featured remake of the Acorn 6502 Second Processor for the Acorn BBC. In addition to offereing backwards compatibility, it has the ability to run a modern (WDC manufactured) 65C02 or 65C816 at 14MHz, and offers 512KB of memory.
Compatible. Fully compatible with the original specification. Can run the 3MHz 65C02 from an exisiting second processor.
More speed. Can run a contemporary 14MHz (WDC) 65C02 or 65C816 at full speed (accessing the Tube ULA at 3 MHz).
More memory. Provides 512KB of memory instead of 64, usable by bankswitching (65C02) or as linear memory (65C816).
Bigger boots. One or two 32KB ROM banks offer room for extended boot code (bank to use can be selected by a jumper).
Efficient. Consumes much less power than the original (310 against 640 mA @3MHz and only 340 MA at 14 MHz)
I have bought one but am waiting until I have a spare 6502 Second Processor it try it out.
Compatibility
The ReCo6502 is compatible with all Acorn 'cheese wedge' a.k.a. 'external' 6502 Second Processors.
Where to Buy
Full details, including how to purchase, are on John Kortink's web site under ReCo6502.
Pictures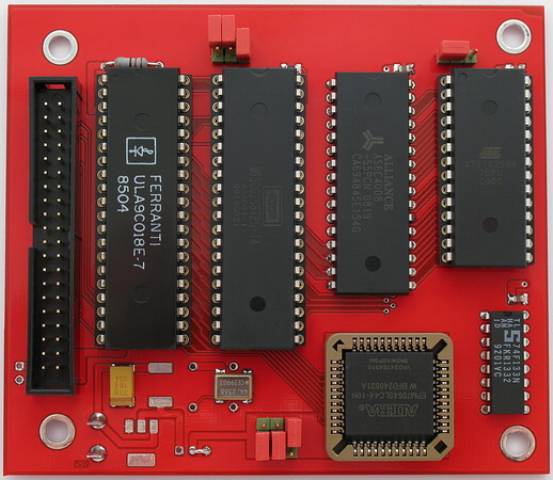 Picture © John Kortink, taken from his web site
John Kortink ReCo6502 (top)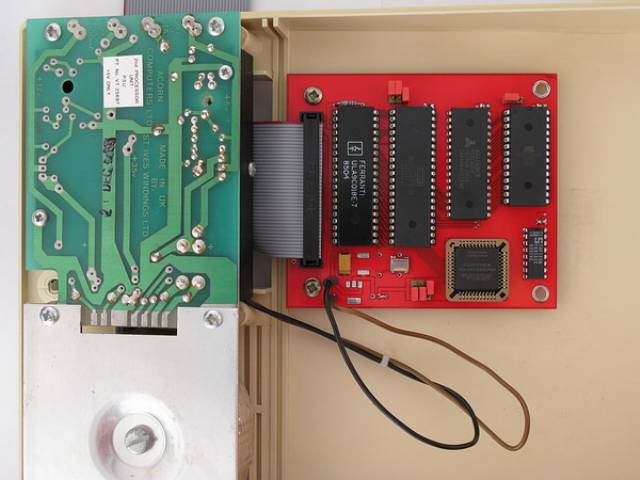 Picture © John Kortink, taken from his web site
John Kortink ReCo6502 in BBC 2nd processor case (cheese wedge)
Specification
The ReCo6502 has either a 14MHz WDC 6502 or 65C816 processor and 512KB memory.
Documentation
The ReCo6502 documentation is included in the software archive on John Kortinks site under ReCo6502 .