John Kortink ReTuLa
[Back ]
Description
John Kortink's description of the ReTuLa on his website is:
ReTuLa is a remake of the Acorn Tube ULA. The original is mainly (if not exclusively) used in almost all 'second processors' for the Acorn BBC.
ReTuLa is plug-in compatible with the original Tube ULA. It can simply be used instead of the original Tube ULA, or to replace a defective one.
Compatibility
There are two small differences with the original Tube ULA :
DMA is not supported. This means that ReTuLa is incompatible with second processors that use DMA. Only the 80186 co-processor for the Master does. The 'VDU FIFO' (FIFO 1 in parasite to host direction) is 1 byte deep instead of 24. This seems a big difference, but, in general, it is completely unnoticable. Only in very specific, theoretical cases, VDU throughput may decrease by up to 4%.
ReTuLa is fully compatible with (and has been tested in) the Acorn 6502 Second Processor, the Acorn 65C102 Co-processor, and ReCo6502. It should be compatible with the Acorn Z80 and 32016 Second Processors, and perhaps some others as well, although at this time this is untested.
ReTuLa tolerates higher parasite access speeds than the original Tube ULA, although this is (and will probably remain) a purely theoretical advantage. E.g. it will easily tolerate 14 MHz access speed when used in ReCo6502, whereas the original Tube ULA tolerates only 3 to 4 MHz access speed.
Where to Buy
Full details, including how to purchase, are on John Kortink's web site under ReTuLa .
Pictures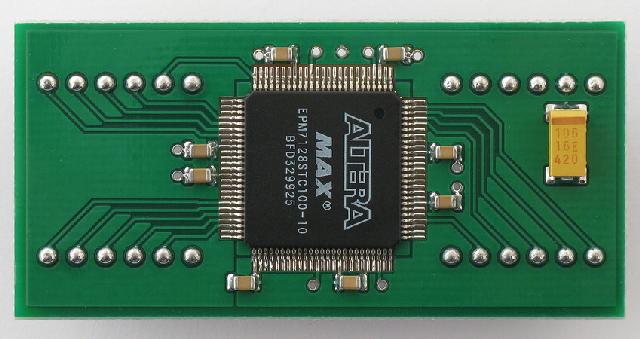 Picture © John Kortink, taken from his web site
John Kortink ReTuLa (top)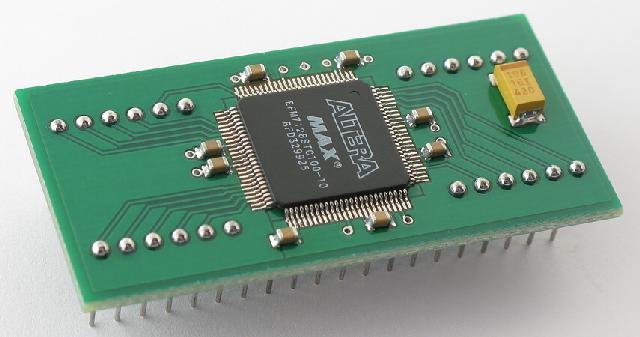 Picture © John Kortink, taken from his web site
John Kortink ReTuLa (side)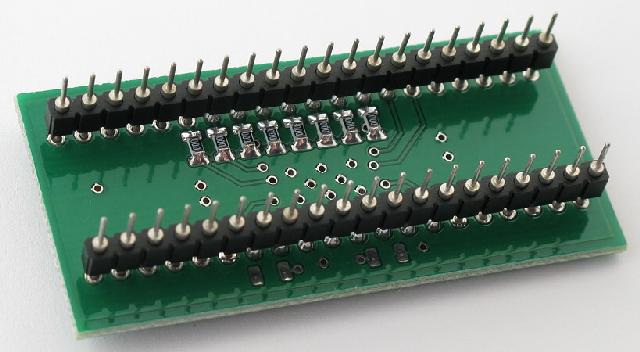 Picture © John Kortink, taken from his web site
John Kortink ReTuLa (bottom)
Specification
N/A
Documentation
N/A