RetroClinic BBC User Guide & Advanced User Guide
[Back ]
Description
In a recent ebay sale, Mark Haysman's description was:
Using a compilation of the best parts from the BBC Micro User Guide, Advanced User Guide, and New Advanced User Guide, this new version has been completely reworked and laid out to be easier to read, and concentrates more on being a reference guide for programmers, than just a simple BASIC tutorial.
It contains a few chapters on introducing you to the BBC Micro, using commands and getting familiar with programming, then Chapters on BASIC, *FX calls and the operating system, are followed by a full run down of using the inbuilt Assembler, and a detailed reference of machine code instructions.
The guide then goes on to describe the use of Paged ROMs, Vectors, Events and Interrupts, with a full rundown of memory usage. Finally, after a description of filing systems and using printers, there is a comprehensive reference section on the BBC Hardware, followed by Apendicies with reference tables and more concise data making it easy to look up the things you need when writing your own programs.
Laid out in A5 double sided, with all 646 pages printed in full colour on a professional wax offset printer, the manual is faithful to the original Binder-bound User guides in size, looks and feel, but is also modernised and updated where necessary to include the topics of todays hi-tech modern related add-ons.
Also included is an A3 copy of the BBC Model B Schematic diagram, and the Acorn Welcome disc, contating the suite of welcome programs, and disc utilities.
Compatibility
BBC Micro
Where to Buy
Regularly sells on ebay in category computing > vintage computing.
Pictures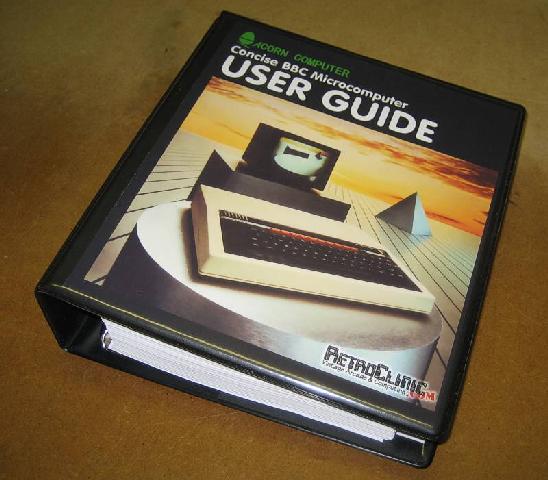 Picture © RetroClinic
BBC User Guide cover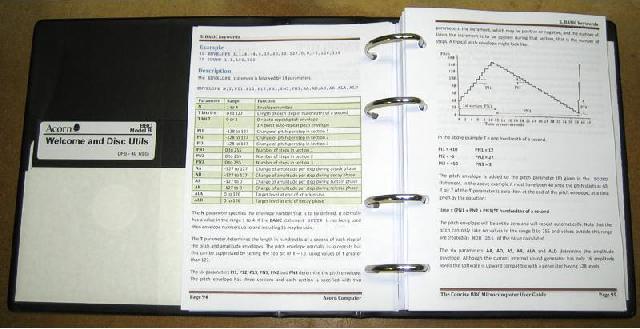 Picture © RetroClinic
BBC User Guide sample page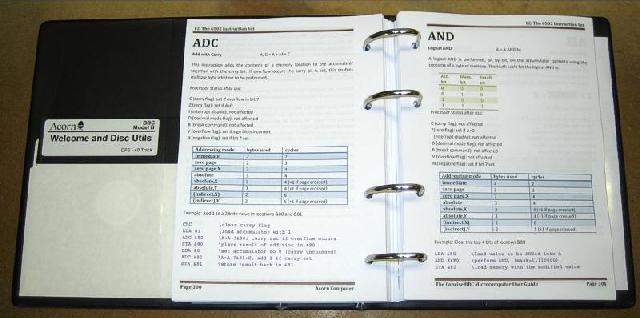 Picture © RetroClinic
BBC User Guide sample page
Specification
N/A
Documentation
N/A