Acorn FileStore E40S
[Back]

Acorn FileStore E40S (front)
This picture shows the front of the E40S with the flap up. Behind the flap are the power and drive activity lights.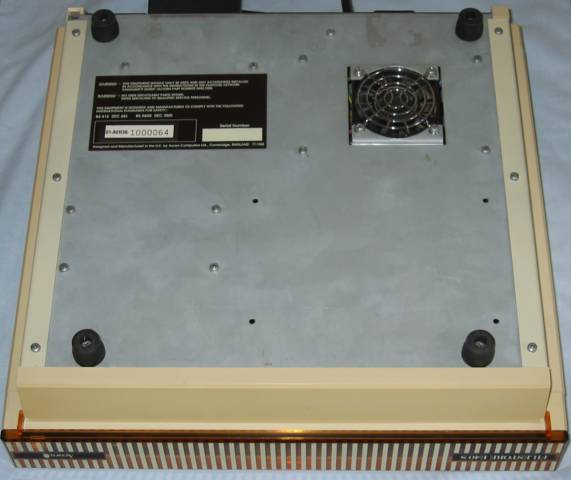 Acorn FileStore E40S (bottom)
This picture shows the underneath of the E40S with cooling fan and serial number.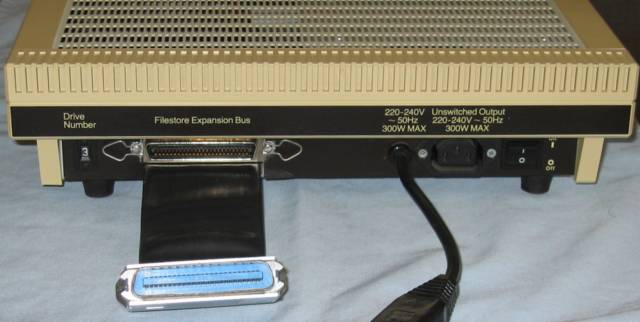 Acorn FileStore E40S (back)
This picture shows the back of the E40S with, from left to right, the drive number selector, the FileStore expansion bus ribbon cable to the E01S and socket to connect to another FileStore hard disc unit, the power cable and socket for connection to the next Filestore hard disc unit and the on/off switch.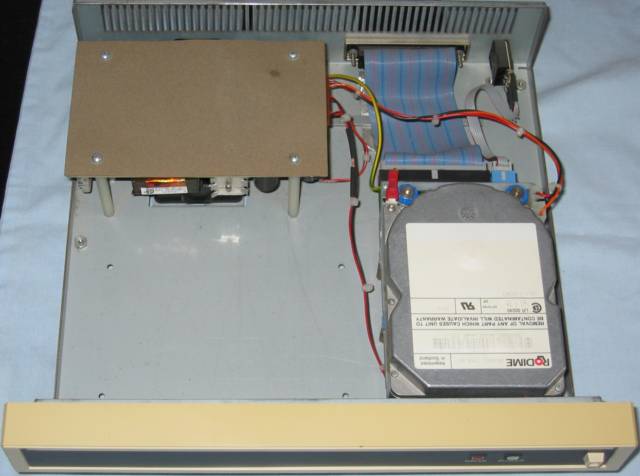 Acorn FileStore E40S with top cover removed
This picture shows the inside of the FileStore E40S. Not a lot there really! One Rodime RO3057S 43MB hard disc connected to the FileStore Expansion Bus by ribbon cable and a power supply. It hasn't even got provision for a second hard disc.
The Acorn FileStore E40S is a hard disc expansion unit for the FileStore E01S.