SJ Research Bridge Econet Nexus
[Back]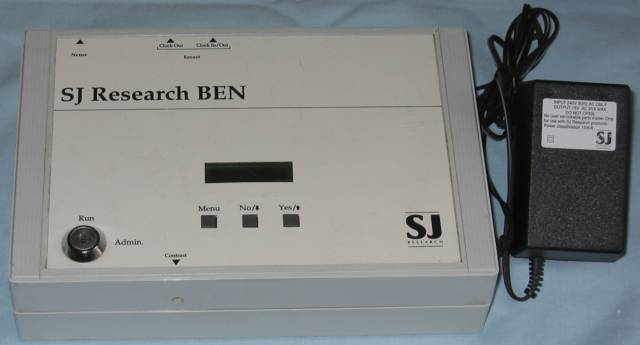 SJ Research Bridge Econet Nexus and psu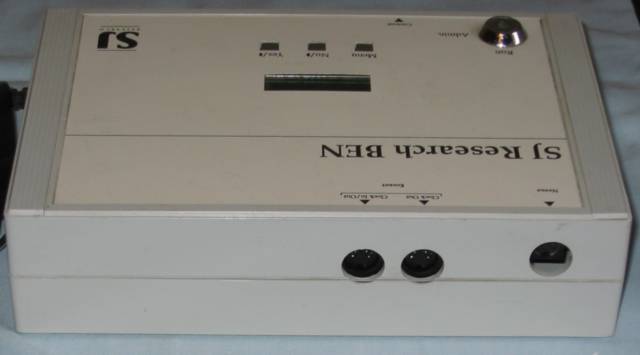 SJ Research Bridge Econet Nexus (top)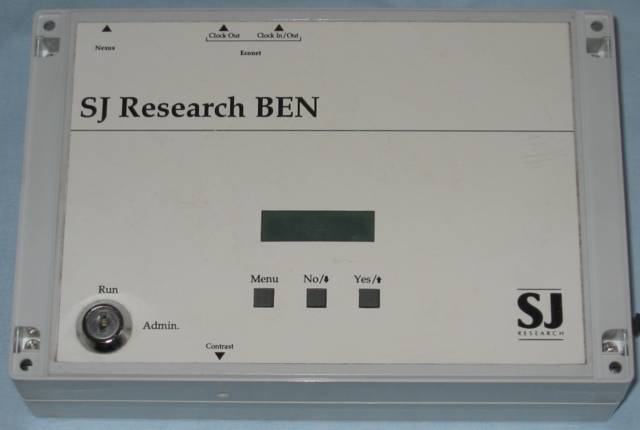 SJ Research Bridge Econet Nexus (front)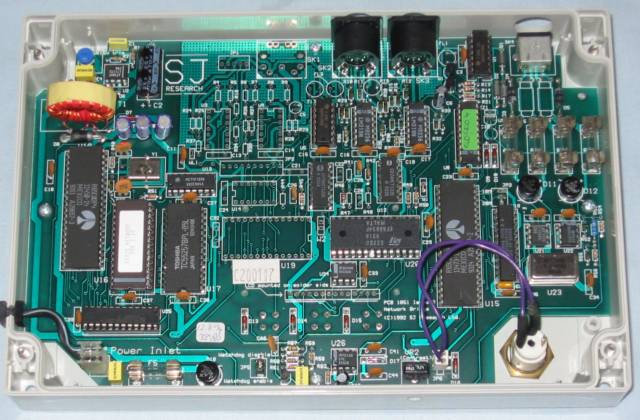 SJ Research Bridge Econet Nexus open
The large IC on the left is a 65C02P4 CPU, next to it is the ROM labelled "Nexus Network BEN 2.10" and next to the ROM is a 32K CMOS static RAM. The large IC on the right is a 65C22P4 VIA.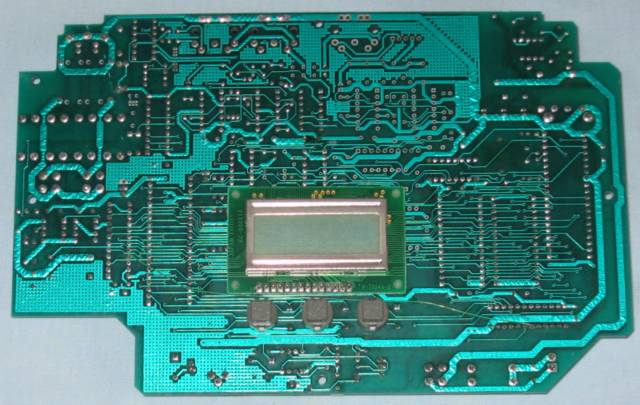 SJ Research Bridge Econet Nexus circuit board back.
The SJ Research BEN is a bridge between an Econet network and a Nexus network, Econet traffic is transported on a Nexus network using virtual Econet (VEconet). The BEN is designed to be wall mounted with the Econet and Nexus sockets in the top. The BEN is configured using the LED display and the 3 buttons underneath. The left and right plastic strips come off revealing the screws which hold the box together. When the screws are undone the circuit board is revealed in the front half of the box. In the middle of the circuit board is an unused space, this is for a second Econet interface and is used when the Nexus components are not fitted and the circuit board is used in an Econet bridge.
I have no documentation for the SJ Research BEN, so how it is used is unclear.