APDL ARCIN v6c IDE Interface
[Index by function ] [Index by Company ]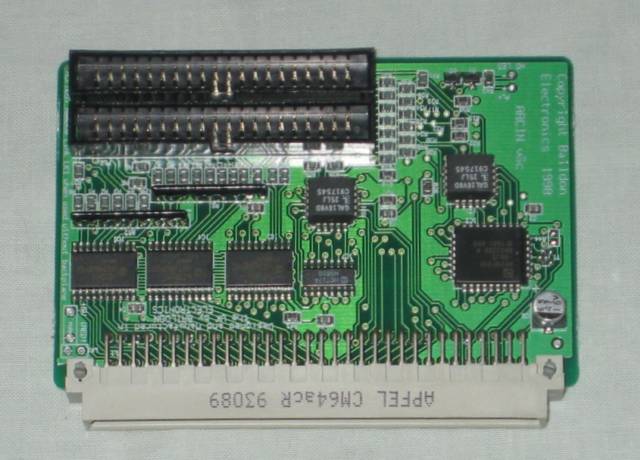 APDL ARCIN v6c IDE Interface (front)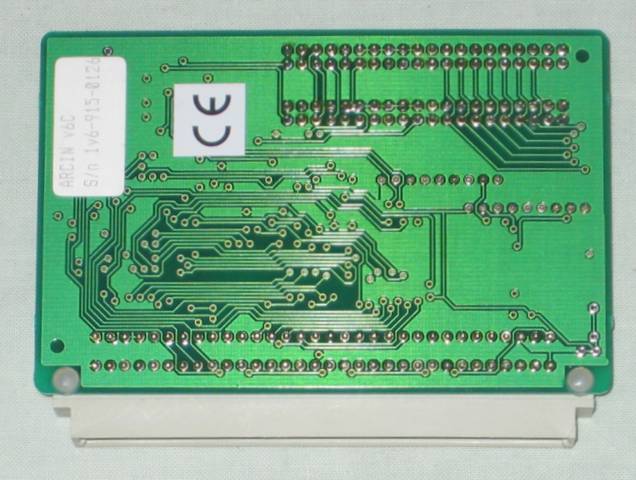 APDL ARCIN v6c IDE Interface (back)
The APDL ARCIN IDE interface is made by Baildon Electronics . It is designed for Risc PCs and A7000s. The ARCIN interface can support up to 4 IDE devices (1 Master and 1 Slave on each socket) and can either replace or work with the motherboard ADFS Interface. The ARCIN interface transfer speed is about 3.6MB/sec sustained or up to 4.5MB/sec burst on a Risc PC or A7000, which is about twice the speed of the ADFS interface.
The APDL ARCIN IDE interface has been replaced by the APDL Blitz or Unipod IDE Interfaces.
Further details, including a HTML manual and the latest software is available from APDL .