Acorn AEH72 Access A3000
[Index by function ] [Index by Company ]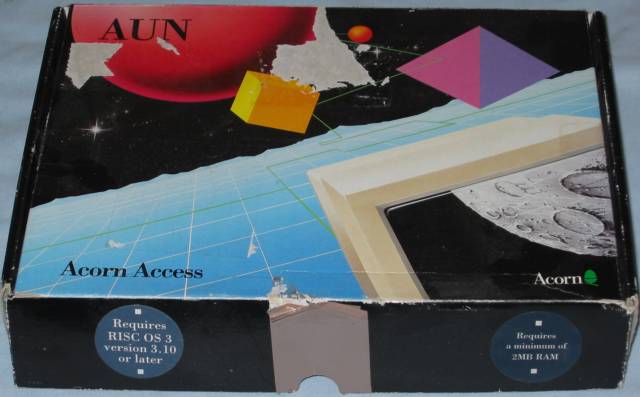 Acorn AEH72 Access A3000 (box)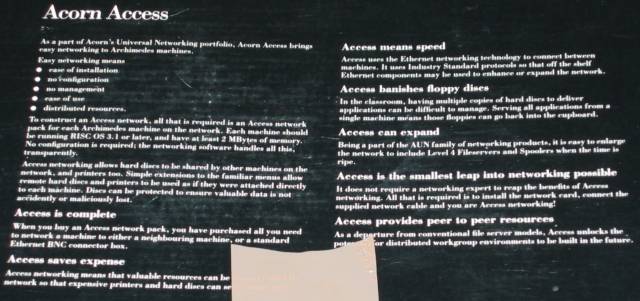 Acorn AEH72 Access A3000 (box bottom)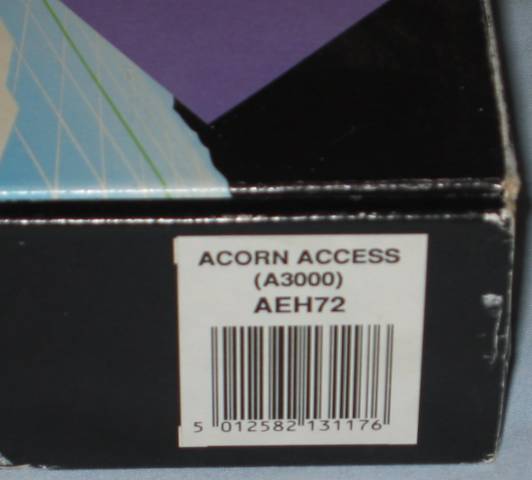 Acorn AEH72 Access A3000 (box label)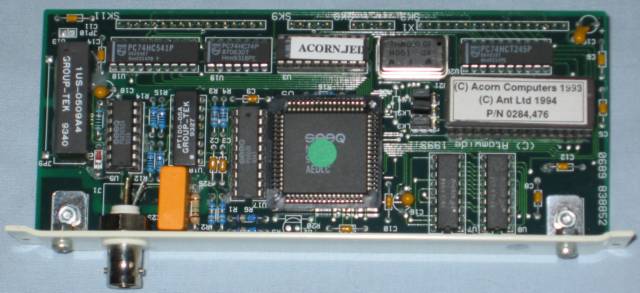 Acorn AEH72 Access A3000 (top)

Acorn AEH72 Access A3000 (back)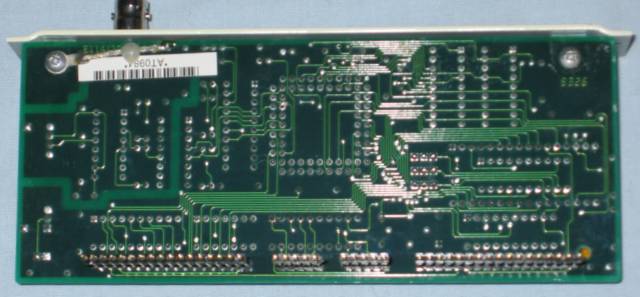 Acorn AEH72 Access A3000 (bottom)
The Acorn AEH72 Access A3000 is a rebadged Atomwide mini-podule. The Acorn A3000 must have at least 2MB memory and RISC OS 3.1. It came with all the parts needed to add an A3000 to an Acorn Access Network, no configuration needed. The steps were:
Install the podule in the A3000
Fit the 10Base2 T-piece to the connector on the mini-podule.
connect a lenght of network cable.
EITHER connect a terminator to the other arm of the T-piece if it is the end of the network.
OR connect a nother length of network cable, if in the middle of the net work.
Connect the other end of the network cable(s) to the next computer.
Connecting up an Acorn Access network is available HERE .