Acorn AGA31 386 PC card
[Index by function] [Index by Company ]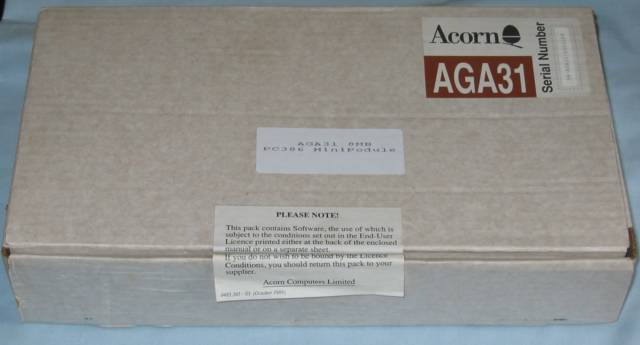 Acorn AGA31 386 PC card box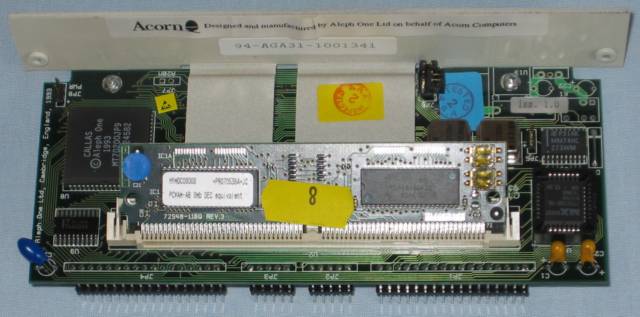 Acorn AGA31 386 PC card (top)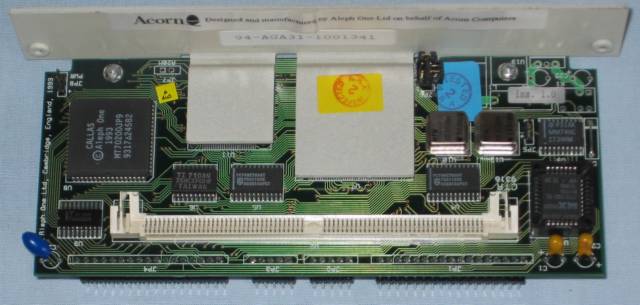 Acorn AGA31 386 PC card without DIMM

Acorn AGA31 386 PC card (back)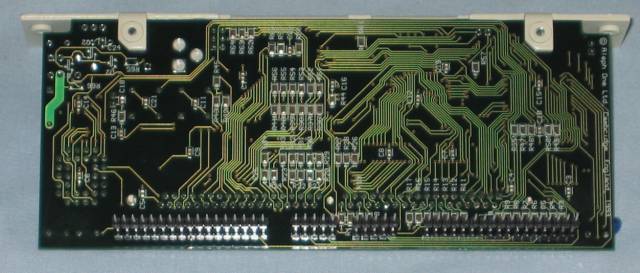 Acorn AGA31 386 PC card (bottom)

Acorn AGA31 386 PC card DIMM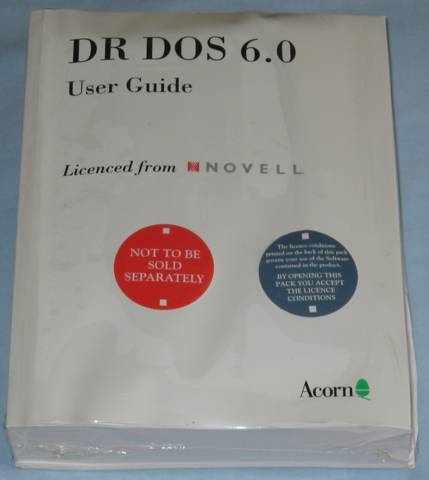 Acorn AGA31 386 PC card DR DOS 6 pack
The Acorn AGA31 386 PC card is a mini-expansion card which fits the A3020 and A4000 series machines. It allows you to run standard DOS applications on a RISC OS computer. This PC card has been upgraded by CJE Micros from 4 MB to 8 MB.
Here is the Acorn PC Card User Guide, and the PC Card Release Note

Here is the Acorn PC card software disc .