Aleph1 Cyrix Cx486 DX2-80 PCcard
[Index by function] [Index by Company]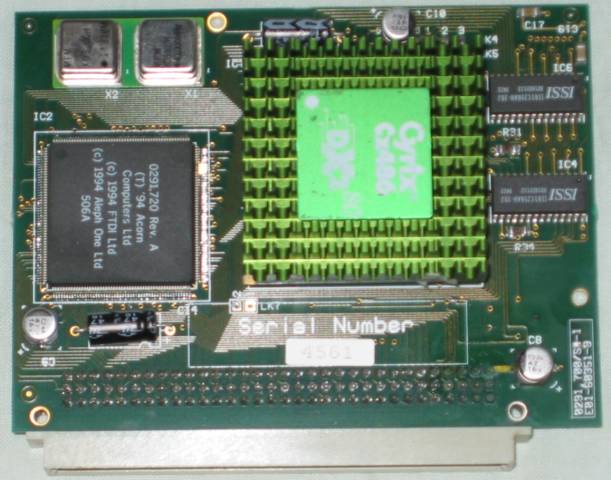 Aleph1 Cyrix Cx486 DX2-80 (front)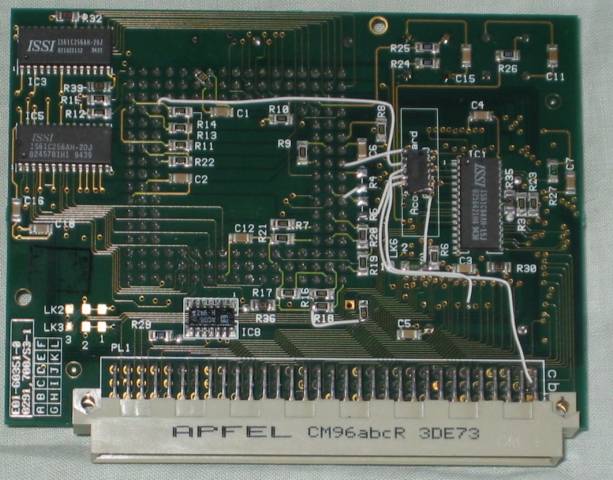 Aleph1 Cyrix Cx486 DX2-80 (back)
Like the Acorn ACA42, the Aleph1 486DX2-80 card is a Gemini I card (serial number 4561). It has a Cyrix Cx486 DX2-80 CPU with a 40 MHz clock. The DX2 CPU use clock doubling to increase the speed of the CPU core.so the bus runs at 40MHz but the Processor runs at 80MHz. The cx486 has 8KB level1 cache on chip and comes complete with its own cooler. (the green pointy bit in the picture).
For further details about RiscPC PCcards see Acorn Cybervillage X86.
Here is the Aleph1 PC Cards User Guide .
Here is the Aleph1 !PCPro software to configure and run the PC expansion card. Further details are available from the RISC OS Info site.