Computer Concepts GreyHawk Video Digitiser
[Index by function ] [Index by Company ]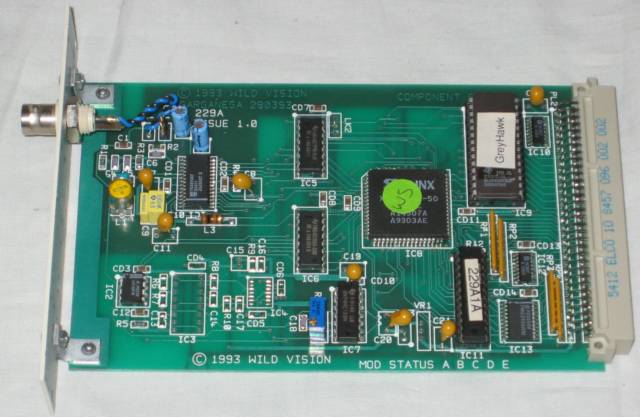 Computer Concepts GreyHawk (top)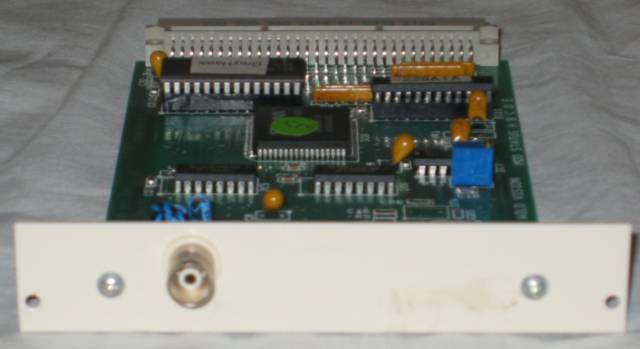 Computer Concepts GreyHawk (back)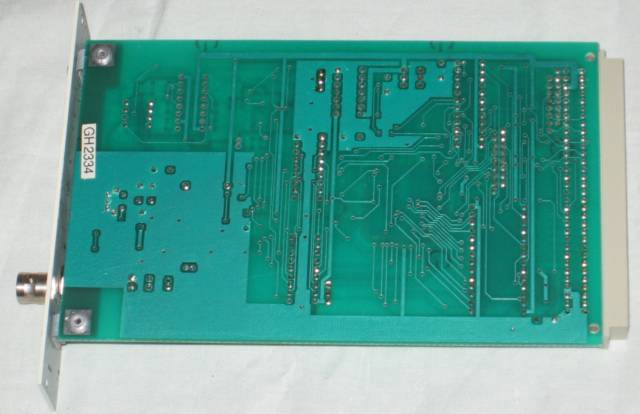 Computer Concepts GreyHawk (bottom)
The Computer Concepts GreyHawk is designed by Wild Vision. It is a real-time 8-bit greyscale digitiser which can capture high-quality greyscale sprites from a standard PAL composite signal (e.g. video cameras or still video cameras. The GreyHawk integrates with Computer Concepts ScanLight scanners.

The Greyhawk is suitable for installation in an Archimedes, A5000 or the external expansion socket of an A3000.
Here is the Computer Concepts GreyHawk User Guide.
Here is the Conputer Concepts ScanLight Plus manual .
Here is an archive of the GreyHawk application disc with !Scanner and !TakeOne.