Computer Concepts Lark
[Index by function ] {Index by Company ]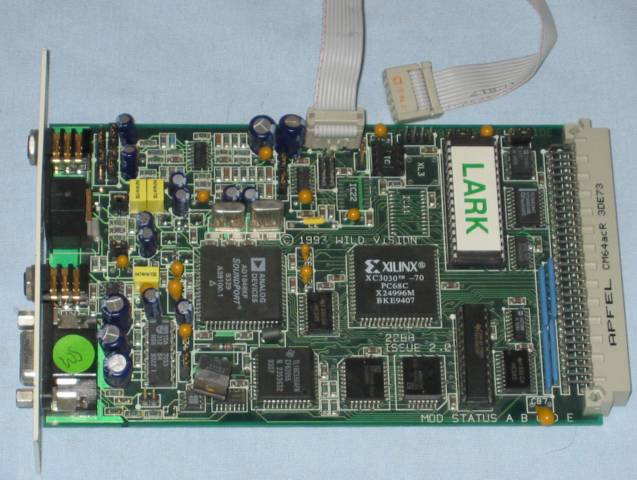 Computer Concepts Lark (top)

Computer Concepts Lark (back)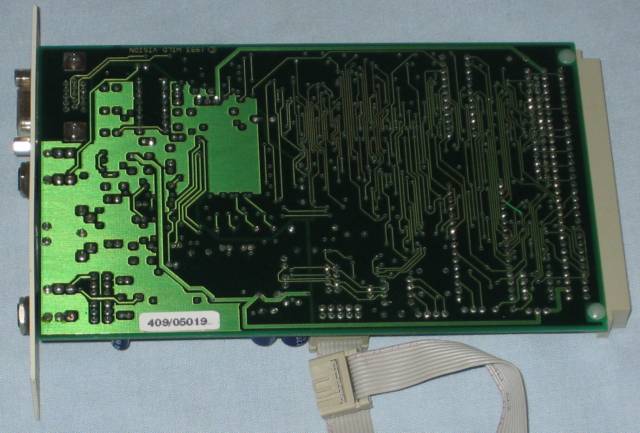 Computer Concepts Lark (bottom)
The Computer Concepts Lark was designed and made by Wild Vision and sold by Computer Concepts. It is a multi function sound card which can:
Record sound samples from an external source
Manipulate sound samples and save then in different formats
Provides high quality stereo output
Includes a MIDI interface which can be interfaced to MIDI compatible peripherals
Can be used as a MIDI device
The Lark came with a manual and 3 discs,. Disc 1 containe dthe !AudioCtl and !AudioWrks applications, Disc 2 contained audio samples and Disc 3 contained sample MIDI files.
Here are the Computer Concepts Lark User Guide
AudioWorks which was supplied with Lark is now available from APDL