Computer Concepts TV Tuner
[Index by function ] [Index by Company ]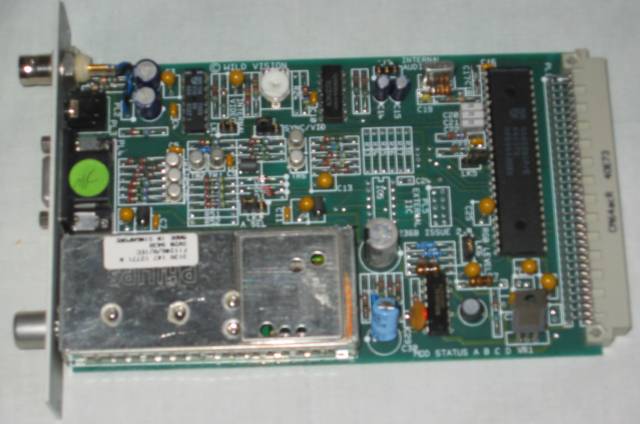 Computer Concepts TV Tuner (top)

Computer Concepts TV Tuner (back)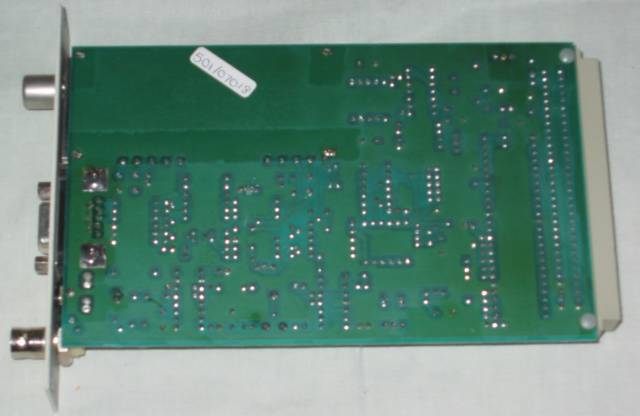 Computer Concepts TV Tuner (bottom)
The TV Tuner can be used to supply a TV signal direct to a computer avoiding connection via external tuning equipment, such as a VCR. Two models of the TV Tuner are available; a tuner only device which can be used to display TV and a version which offers additional Teletext decoding.
TV images from the tuner may be displayed on a separate monitor (provided it allows for composite video input) or live in a desktop window using a suitable video digitiser. The Eagle is particularly suited to this task with its ability to display live 15-bit video in the desktop (a ColourCard Gold or an Acorn RISC PC is required for the best quality display).
Connectors on the back of the TV Tuner card are suitable for composite video, audio and RGB - headers have also been provided for direct internal connection of video and audio to the Eagle.
The TV Tuner card is supplied with two software applications. TV Tuner is used for tuning to the desired station such as BBC1, ITV etc and saving this as a preset station if required (up to 8 presets are possible). The software includes easy to use TV-like controls. It also provides automatic station search tuning and an 'on tune' indicator. TV Control provides a quick means of changing between preset stations.
Teletext can be displayed using the Teletext version of TV Tuner, without the need for a digitiser. This version includes the TeleCFax software, which can be used to select Teletext pages (and sub pages) by number, and Fastext pages. It can also decode Teletext received in other languages including English, French, German, Italian, Spanish, Swedish and Czech. UK Teletext comprises some 2000 pages of information - this includes pages on news, weather, TV program listings, finance etc. These pages can be saved as videotex files, as sprites (for example weather maps) and as text files, which can be subsequently displayed in desktop applications, printed etc.
The TV Tuner Installation, Tuning and Configuration manual is available HERE.

The TV Tuner Software is available HERE .