Calligraph Laser Printer Interface
[Index by function ] [Index by Company ]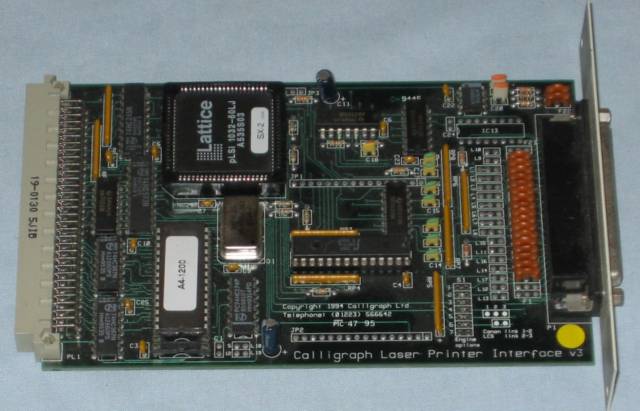 Calligraph Laser Printer Interface (top)

Calligraph Laser Printer Interface (back)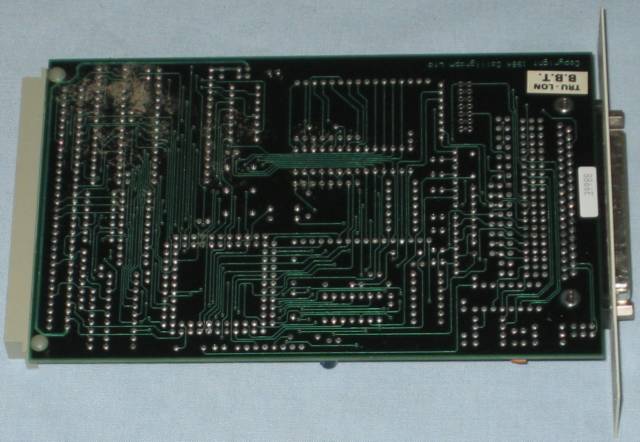 Calligraph Laser Printer Interface (bottom)
The calligraph is a direct dive printer interface, which were common in the early 1990s because laser printers were expensive, particularly the memory require to create page images before printing. So the idea is to use the computers CPU and memory to create the page image and then feed it directly to the print mechanism, and save money on the way. The Calligraph printers were originally Qume and laterly Sharp or Dataproducts. The early, pre-RiscPC, Calligraph interfaces did not work with the RiscPC and Caligraph launched the v3 card for RiscPCs.
I have no documentation for the Calligraph Laser Printer Interface. 4QD have a useful Calligraph FAQ

Here are the Calligraph Printer drivers , but you will need a Calligraph Printer to use them!