Cumana 16/32 bit SCSI card
[Index by function] [Index by Company]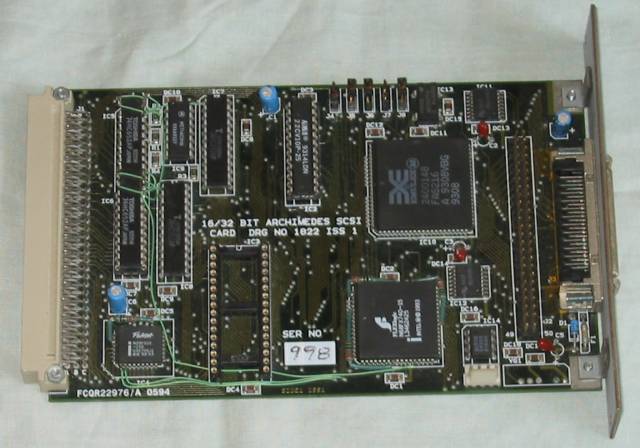 Cumana 16/32bit SCSI card Issue 1 (top)

Cumana 16/32bit SCSI card Issue 1 (back)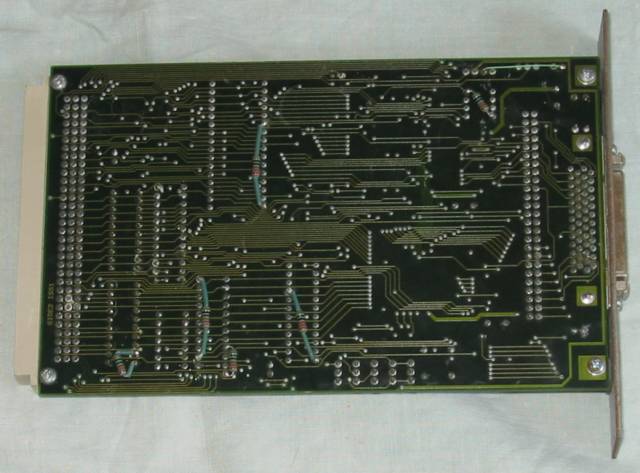 Cumana 16/32bit SCSI card Issue 1 (bottom)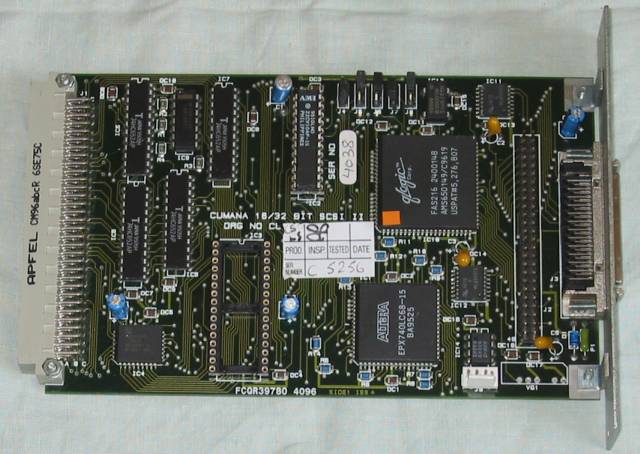 Cumana 16/32 bit SCSI II card issue 4 (top)

Cumana 16/32 bit SCSI II card issue 4 (back)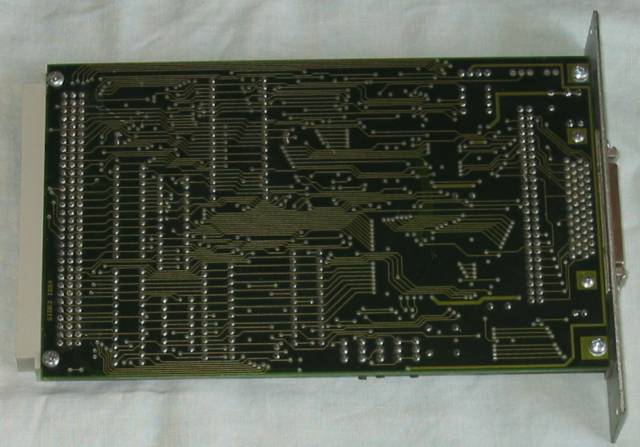 Cumana 16/32 bit SCSI II card issue 4 (bottom)
Cumana launched the 16/32bit SCSI II interface for RiscPCs in 1994, although it may work in older models, it was one of the first SCSI II interfaces.
The Issue 1 card (serial number 998) shows patch wires on both the front and back, suggesting it is a early release and had to have an number of post-manufacture fixes applied. By way of contrast the issue 4 (serial number 4038) card shows no patches. I used the issue 4 card for sime years in my RiscPC.
The SCSI support disc is available from the Software page here .
The latest version of the SCSI drivers I have is in the SCSIFlash application from the software page here .