EMR SMPTE Expansion card
[Index by function] [Index by Company]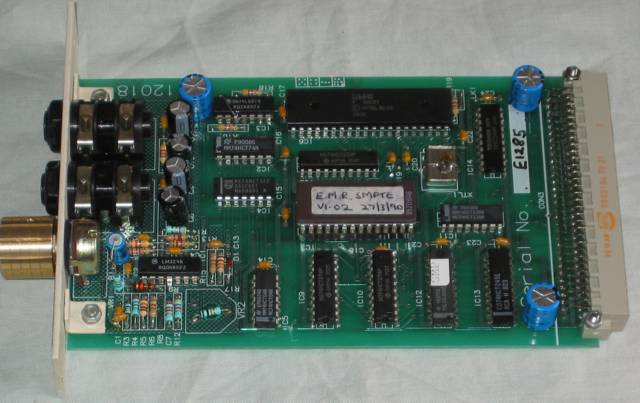 EMR SMPTE Expansion card (top)

EMR SMPTE Expansion card (back)
To quote from the manual "The SMPTE card provides a sync to tape facility which conforms to ANSI/SMPTE 12M-1986 time and control code for video and audio tape. It is designed for use with EMR's Studio24Plus on the Archimedes range of computers ..."
The EMR SMPTE Card for Archimedes 300 & 400 series A3000 Tower Instructions for Use are the full instructions for using the card with Studio24Plus.
The EMR Podule Installation Leaflet tells you how to install the podule.