HCCS HardCard
[Index by function ] [Index by Company]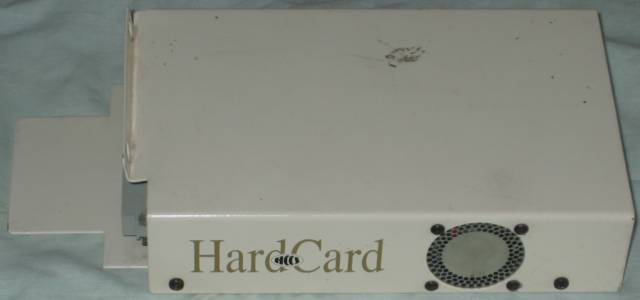 HCCS Hardcard (side)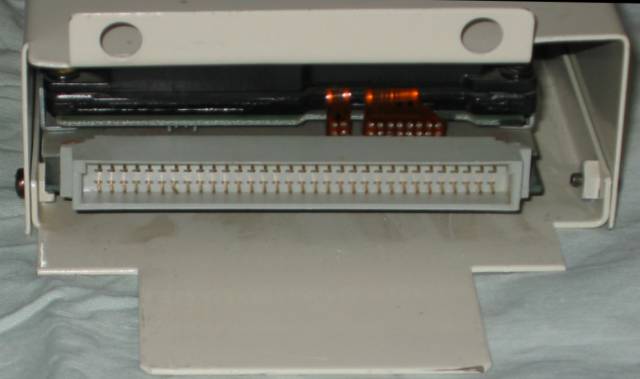 HCCS HardCard (front)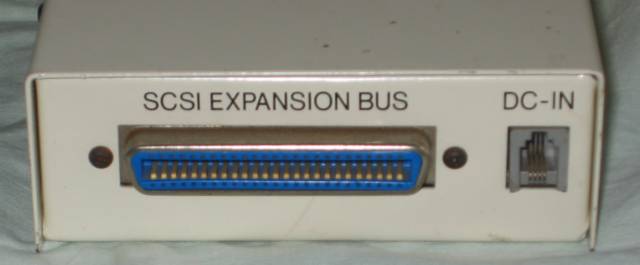 HCCS HardCard (back)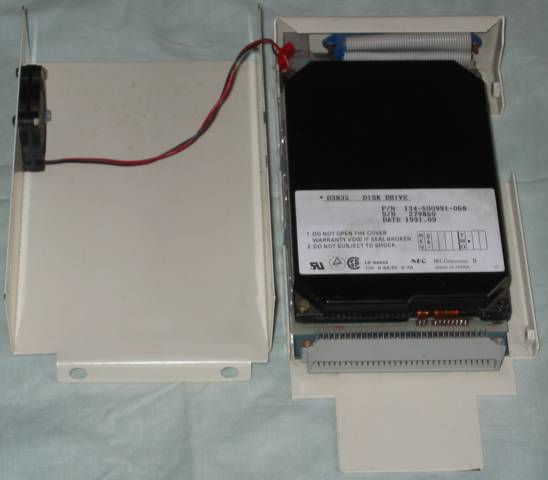 HCCS HardCard (open)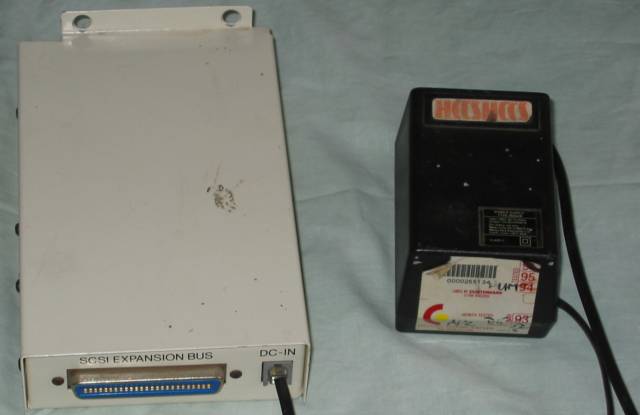 HCCS Hardcard with PSU
The HCCS Hardcard gives the A3000 a hard disc with the possibility of adding further devices to the SCSI bus. It is housed in a metal case with a small cooling fan (see side view). The hardcard attaches to the A3000 extenal expansion socket and has holes for 2 screws to fix it to the case (see front view). The SCSI expansion bus connection is at the back for further SCSI devices together with an 12V DC in socket to power the disc drive (see back view). The Hard disc is a 43MB NEC D3835 SCSI Disc mounted on top of the SCSI Interface (see open case view). There is a seperate PSU to provide the 12V DC for the disc drive.
The HCCS HardCard was produced for the A3000 which shipped with RISC OS 2. When RISC OS 3 upgrades became available, the HardCard was found not to work after an A3000 was upgraded to RISC OS 3. An upgrade to the SCSI ROM and a PAL modification were required (and provided by HCCS for £10). I found this out the hard way when I tested this hardcard with my A3000 which has been upgraded to RISC OS 3. The card can be configured successfully using HCCS's !SCSIMgr, but it is impossible to get a desktop icon for the drive to work. no is it possible to catalog the disc from the command line. Since HCCS are no longer around I think the choice is to revert to RISC OS 2 or to get a Partis PowerROm for the card.
Here is the HCCS SCSI User Guide.

The !SCSIMgr support software is available in the software section.