HCCS Vision Digitiser
[Index by function ] [Index by Company]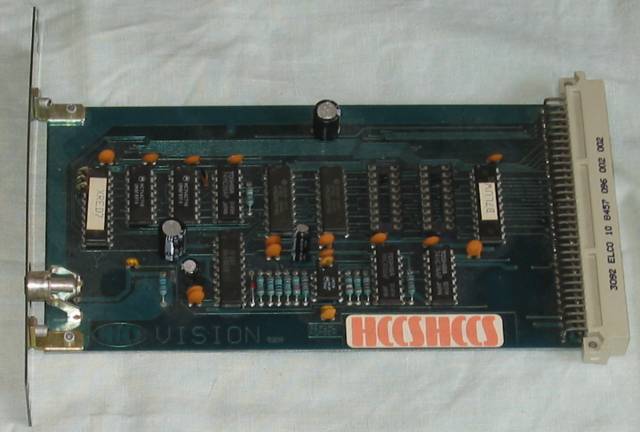 HCCS Vision Digitiser Issue 1 (top)

HCCS Vision Digitiser Issue 1 (back)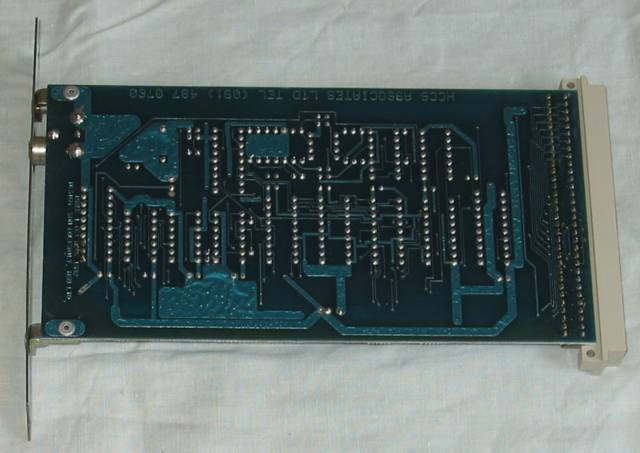 HCCS Vision Digitiser Issue 1 (bottom)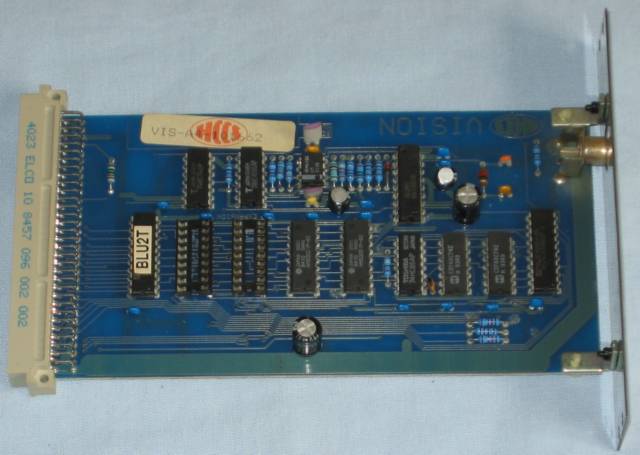 HCCS Vision24 Issue 3 Digitiser (top)

HCCS Vision24 Issue 3 Digitiser (back)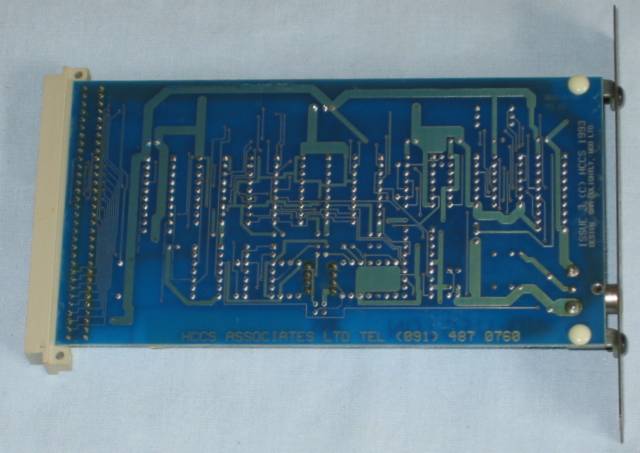 HCCS Vision24 Issue 3 Digitiser (bottom)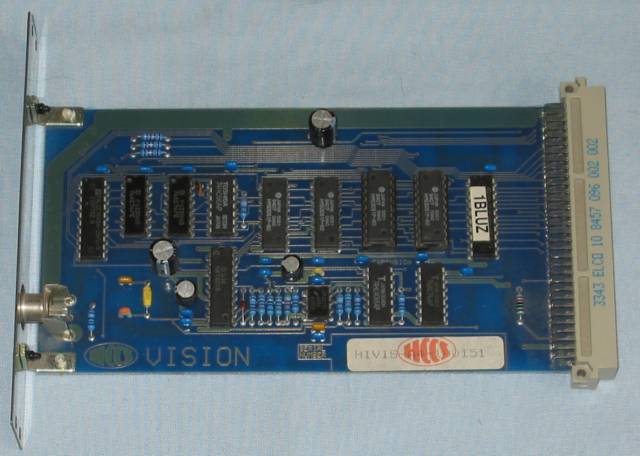 HCCS HiVision Digitiser Issue 3 (top)

HCCS HiVision Digitiser Issue 3 (back)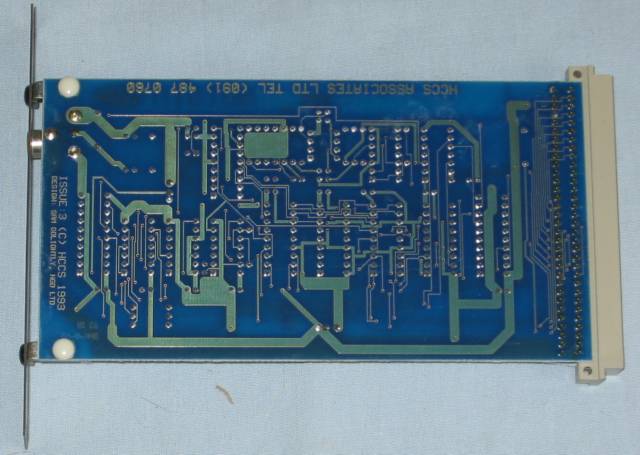 HCCS Hivision Digitiser Issue 3 (bottom)
The HCCS Vision Digitiser captures images from a video source (e.g. TV or Video player) connected to the Video connector. It is a podule for the Archimedes range or A5000/RiscPC. There are three versions here:
the top 3 pictures show the Issue 1 podule.
the second 3 pictures show the Issue 3 podule as shipped with Applied Technologies manufacturing Ltd (ATM)'s Vision24 package. In the top picture you can see 2 empty sockets, below the serial number label, which are marked Expansion on the circuit board.
the last 3 pictures show the HiVision Issue 3 podule. The 2 Expansion sockets are in use in this version.
The HCCS HiVision installation guide is in the Document section and covers both the podule and A3000 mini-podule.

The HCCS HiVision application is in the Software section and is, AFAIK, compatible with both cards.