ICS ideA A3000 IDE Interface
[Index by function] [Index by Company]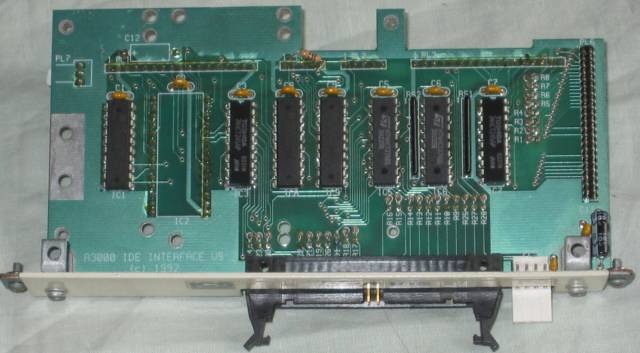 ICS ideA A3000 IDE interface v5 (top)

ICS ideA IDE interface v5 (back)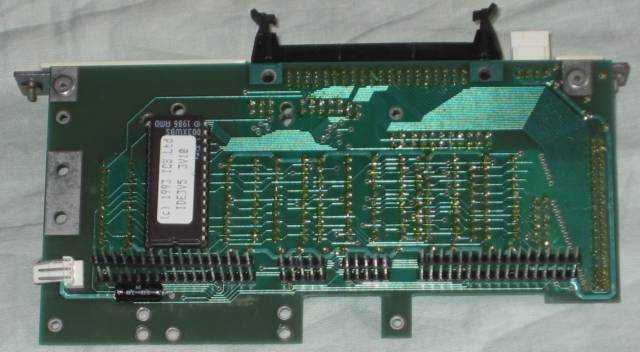 ICS ideA A3000 IDE interface v5 (bottom)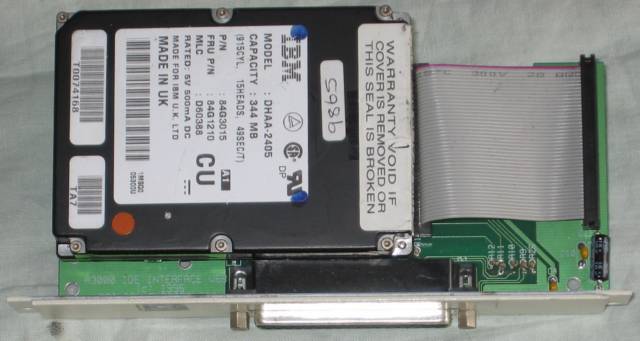 ICS ideA A3000 IDE interface v6 (top)

ICS ideA A3000 IDE interface v6 (back)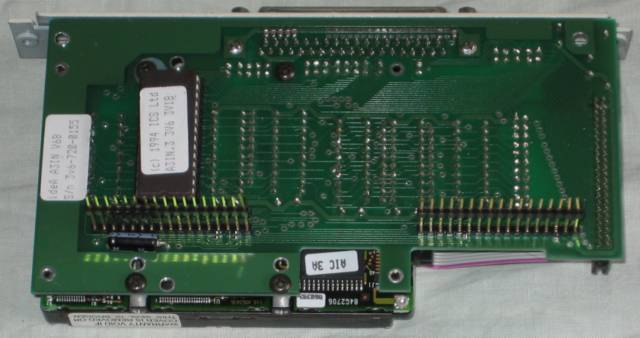 ICS ideA A3000 IDE interface v6 (bottom)
Here are 2 versions of the ICS ideA A3000 IDE interface, both versions are made by Baildon Electronics. The cards are suitable for A30x0 and A4000 computers.
The version 5 interface includes an I2C port (see the white connector next the the IDE connector on the back view) and has a 40pin external IDE connector. The ROM label reads "(c) 1993 ICS Ltd IDE3V5 3v10".
The version 6 interface no longer has an I2C port and has a 37pin D external IDE connector, An IBM 344MB DHAA-2405 hard disc is mounted on the top of the card. The label on the card reads "ideA A3IN A6B" and the serial number is 3v6-720-0155. The ROM label reads "(c) 1994 ICS Ltd A3IN.3 3V6 3V18".
Here is the ideA Hard Disc Interface for Acorn Archimedes and A3000 (October 1990).
Here is the ideA Hard Disc System for Acorn Computers (2nd Edition April 1993).
APDL still sell the A3IN interface and may have a ROM image upgrade available.