IFEL A5000 2MB RAM Upgrade
[Index by function] [Index by Company ]
IFEL A5000 2MB RAM upgrade M52 Issue 3 (front)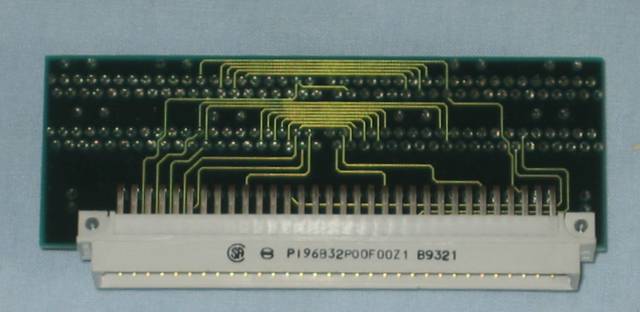 IFEL A5000 2MB RAM upgrade M52 Issue 3 (back)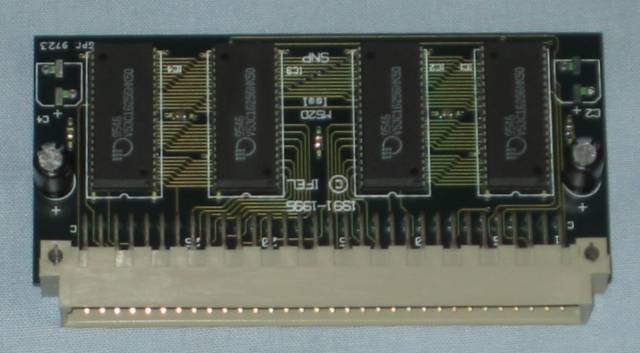 IFEL A5000 2MB RAM Upgrade M520 Issue 1 (front)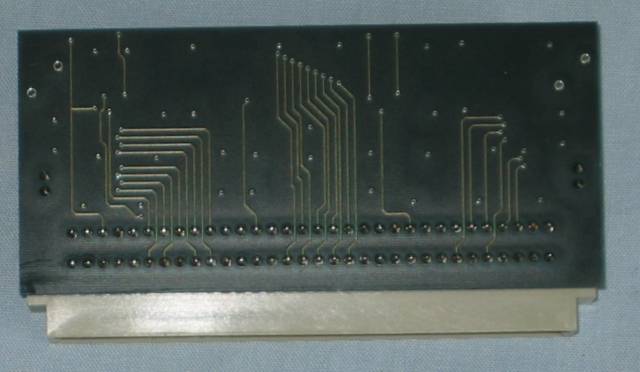 IFEL A5000 2MB RAM Upgrade M520 Issue 1 (back)
The A5000 came with either 1MB or 2MB RAM on the motherboard and a 1MB model could be upgraded to 2 MB by adding RAM on the motherboard. But the A5000, like all MEMC1 based computers, could address 4MB, so 2MB RAM upgrades were produced by Acorn and third parties to add 2MB RAM for a maximum 4MB. Actually some companies produced upgrades to 8MB using a second MEMC1.
Pictures 1 and 2 show the 1993 M52 Issue 3 upgrade.
Pictures 3 and 4 show the 1995 M520 issue 1 upgrade.