Irlam Instruments Moving i-Mage
[Index by function ] [Index by Company ]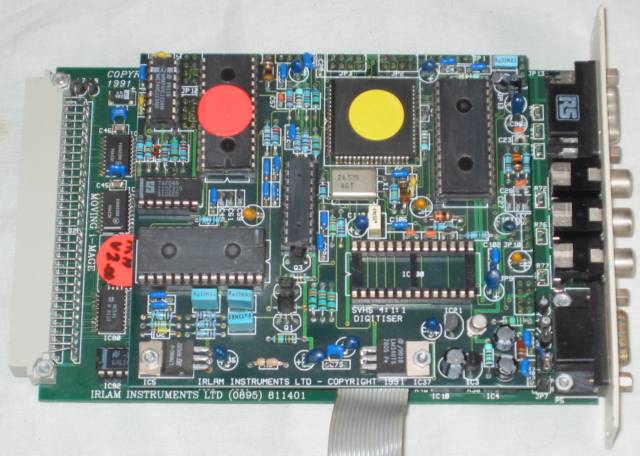 Irlam Instruments Moving i-Mage (top)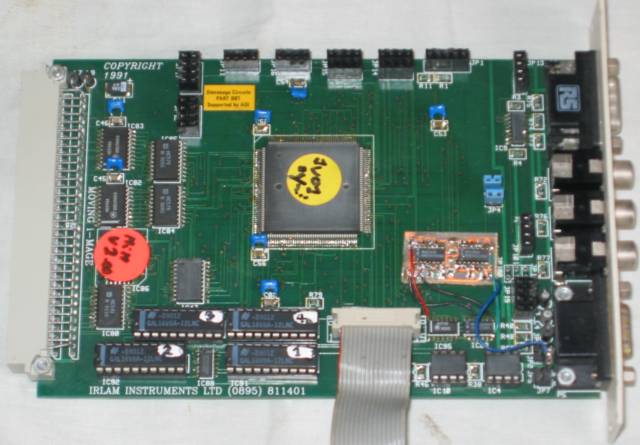 Irlam Instruments Moving i-Mage (base podule)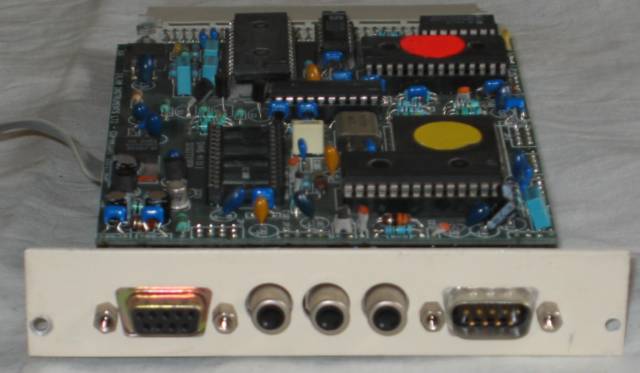 Irlam Instruments Moving i-Mage (back)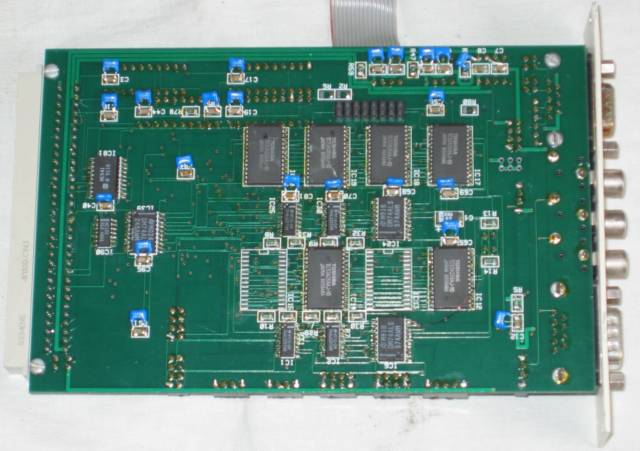 Irlam Instruments Moving i-Mage (bottom)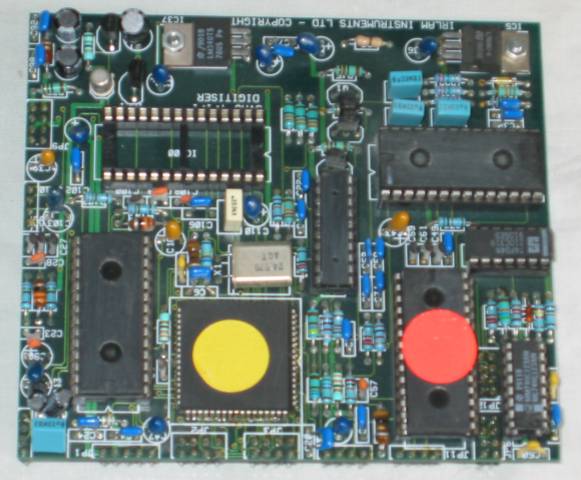 Irlam Instruments Moving i-Mage SVHS 4:1:1 Digitiser (top)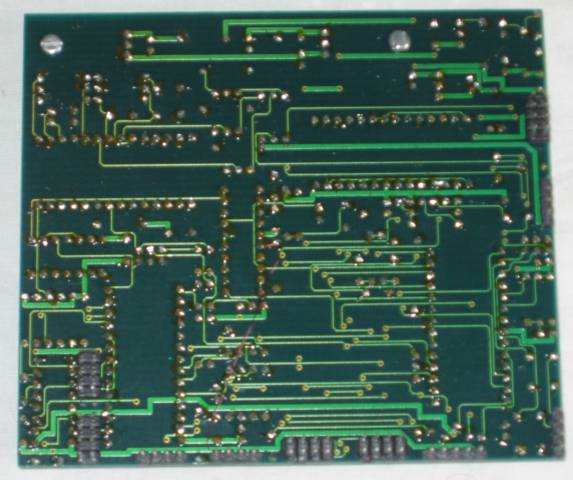 Irlam Instruments Moving i-Mage SVHS 4:1:1 Digitiser (top)
Irlam Instruments described Moving i-Mage as:
Moving i-Mage is the first high performance video digitiser to bypass the standard Archimedes display hardware. This allows full motion video, with millions of colours, to be scaled into a window on the desktop. Moving i-Mage can display live video in any RISC OS screen mode, whilst scaling and cropping the video in real-time. Hardware is used to update the window leaving the processor free to carry out other tasks. Features include a single width expansion card and expanable system using removeable digitising modules to support existing and future video formats. Fields and Frames can be frozen and turned into high-quality sprites. Resolution, scaling and cropping of input video is fully programmable. Up to 1024 by 512 lines can be stored in the video memory. In practice the largest single image possible will be 720 pixels by 512 lines within the framestore, whilst a still image can be digitised up to 768 by 576 lines. brightness, contrast, saturation, hue and colour balance can be controlled.
This Moving i-Mage card has a SVHS 4:1:1 digitiser.
I have no documentation or software for the Moving i-Mage.