Morley Analogue and User Interface
[Index by function ] [Index by Company ]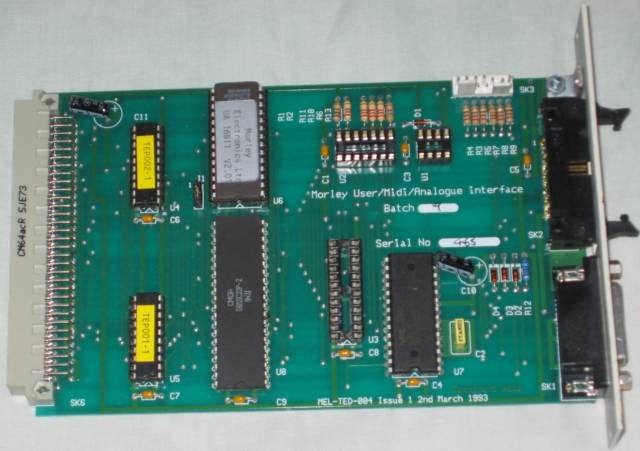 Morley Analogue and User interface (top)

Morley Analogue and User interface (back)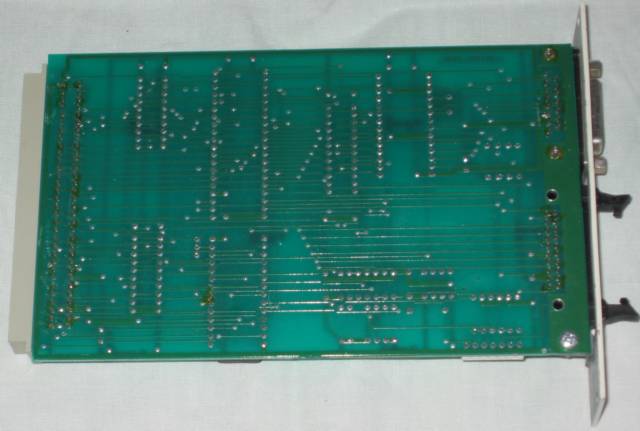 Morley Analogue and User interface (tbottom)
The Morley Electronics Analogue and User interface is a podule suitable for the Acorn Archimedes A300, A400, A500 and A5000. This card is Batch 9 Serial 465 and the ROM is labeled Morley Electronics Ltd UA EPROM V2.01.

The User port is supported by a 65C22 VIA and the Analogue port by an NEC D7002C Analogue to Digital converter.

The circuit board is marked Morley User/Midi/Analogue Interface and there a sockets for 3 additional ICs, but there are no MIDI sockets nor space for them. The ROM only supports user and analogue ports. I am not sure if this podule actually supported Midi.
The instruction manual for Morley Analogue & User Interface is available HERE .