Oak Solutions A3000 Internal Expansion
[Index by function ] [Index by Company ]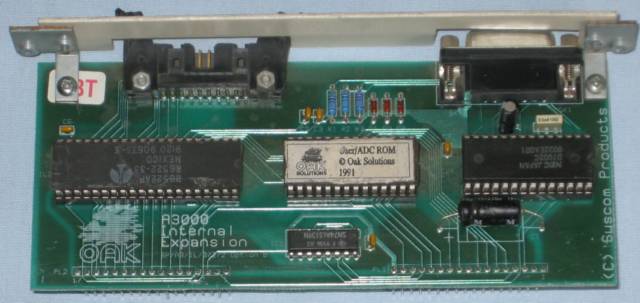 Oak Solutions A3000 Internal Expansion Option B (top)

Oak Solutions A3000 Internal Expansion Option B (back)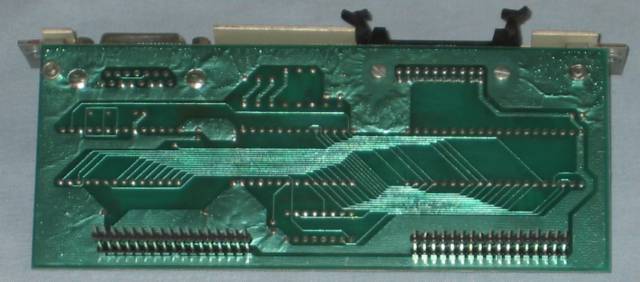 Oak Solutions A3000 Internal Expansion Option B (bottom)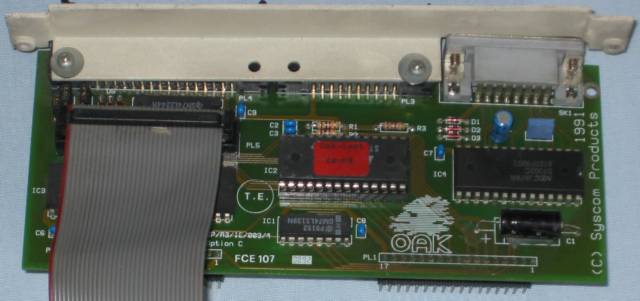 Oak Solutions A3000 Internal Expansion Option C with cable (top)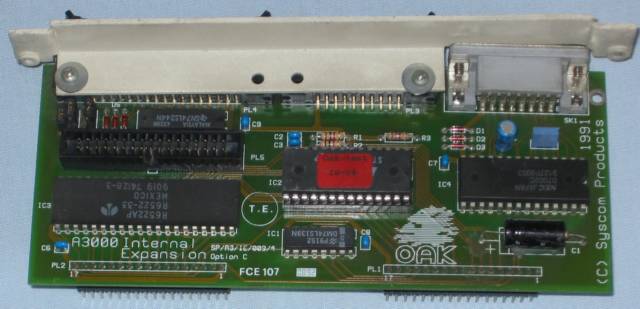 Oak Solutions A3000 Internal Expansion Option C without cable (top)
ak

Oak Solutions A3000 Internal Expansion Option C (back)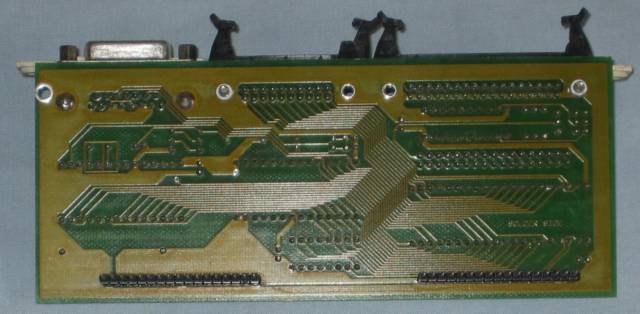 Oak Solutions A3000 Internal Expansion Option C (bottom)
Syscom Products A3000 internal Expansion mini-podule was badged and sold by a number of companies including Oak and FocusIT. There was a range of 3 internal expansions for the A3000 which replicated the I/O ports on the BBC Micro. The 3 mini-podules are:
Option A User port only.
Option B User and Analogue ports.
Option C User and Analogue ports and disc buffer to allow connection of additional, external, floppy disc drives.
The user port uses an R6522AP Peripheral Interface Adapter. The Analogue port uses an NEC D7002C Analogue/Digital Converter
Options B and C are pictured above.

I have no documantation for the card.