SJ Consulting Ericsson NIM Controller
[Index by function] [Index by Company ]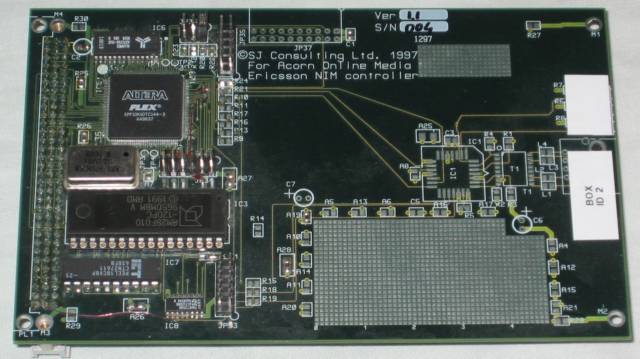 SJ Consulting Ericsson NIM Controller (top)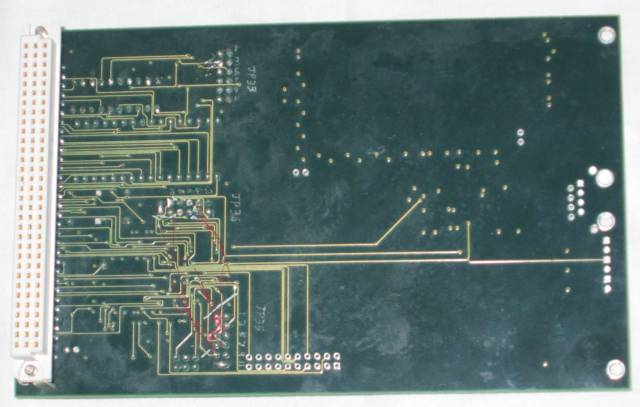 SJ Consulting Ericsson NIM Controller (bottom)
This appears to be a development board as it looks incomplete and has a number of wire patches. I acquired it in an Acorn Online Media STB20. I do not know what Ericsson NIM is/was, but at a guess it might be a network management/inventory tool.
The card has an Altera Flex programmable logic chip, a 32MHz clock and an AMD AM28F010 Erasable flash ROM.
Any further information gratefully receeved.