The Serial Port High Speed Serial Card
[Index by function ] [Index by Company ]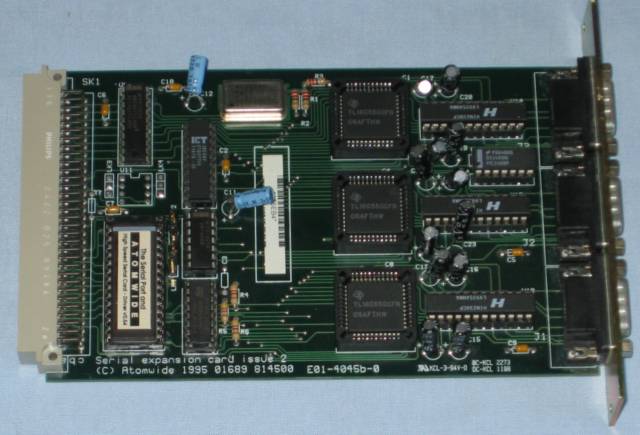 The Serial Port High Speed Serial Card (top)

The Serial Port High Speed Serial card (back)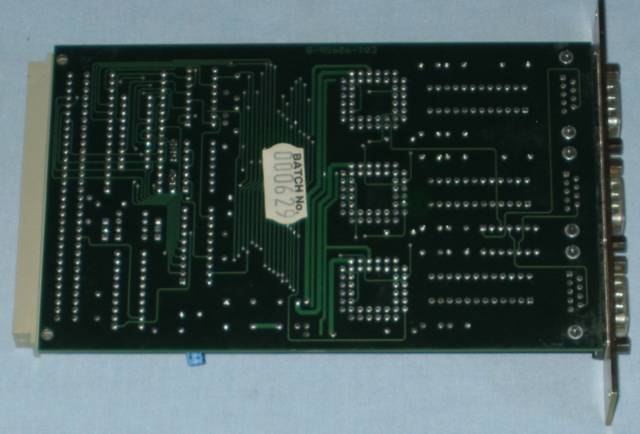 The Serial Port High Speed Serial Card
The Serial port high Speed Serial Cards were produced with 1, 2 or 3 high-speed serial ports. Each port is capable of transmitting and receiving data at speeds of up to 460,800 bits per second. The cards were produced in conjunction with Atomwide .
The Fitting Instructions and User Guide is available HERE .

The Multi-Port Serial Card Driver disc is available HERE . it contains the Serial Block Drivers and a Test program.