The Serial Port Sampler and MIDI card
[Index by function ] [Index by Company ]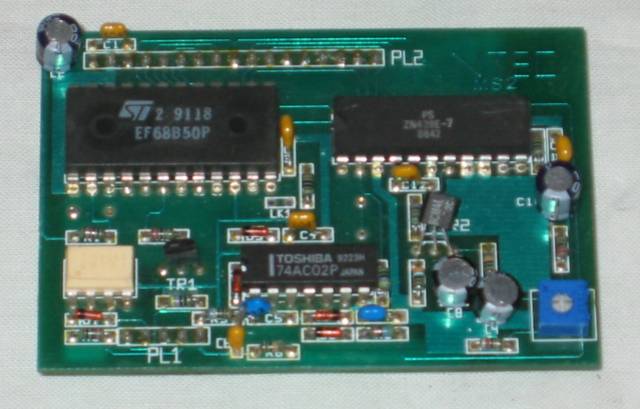 The Serial Port Sampler and MIDI card (top)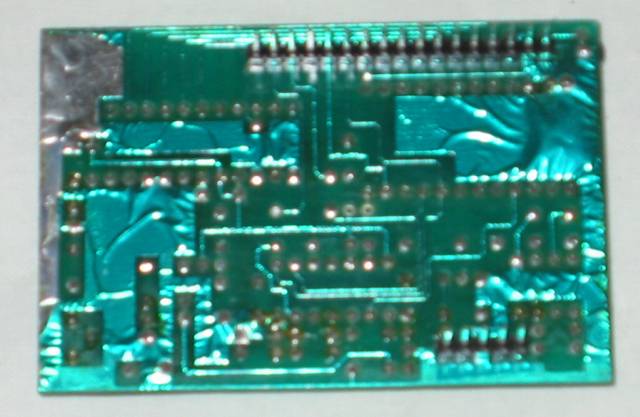 The Serial Port Sampler and MIDI card (bottom)
The Serial Port Sampler and MIDI card fits into the Econet socket in an Archimedes com,puter leaving podule slots free. The leads connect directly to the Econet socket. The board combines an 8-bit sampler supporting variable sampling up to 250KHz with input via a 3.5mm jack for connection to audio devices. The software supports a range of features including over-sampling, sample rate conversion, software filtering and waveform editing. The samples can be used with other software such as Tracker and Armadeus.
The Serial Port Sampler and MIDI card has an ST Microelectronics EB68B50 ACIA.
I do not have the leads, manual or software.