Wild Vision A3000 Expansion Box
[Index by function ] [Index by Company ]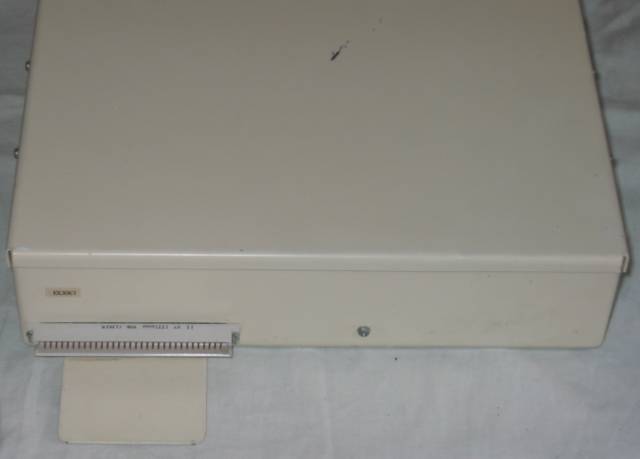 Wild Vision A3000 Expansion Box (front)

Wild Vision A3000 Expansion Box (left)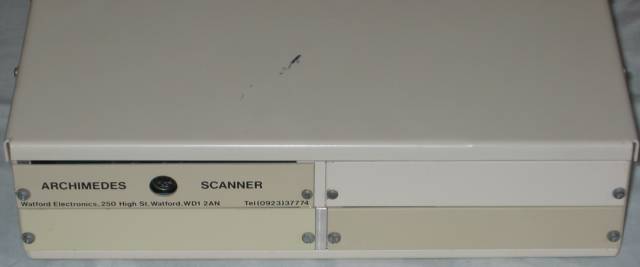 Wild Vision A3000 Expansion Box (back)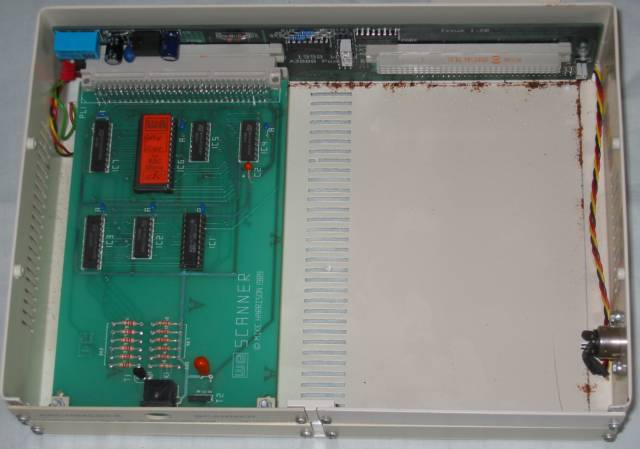 Wild Vision A3000 Expansion Box (open)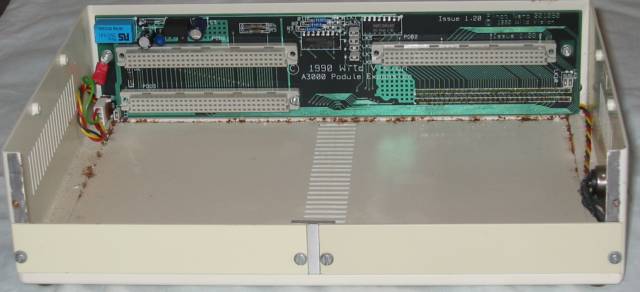 Wild Vision A3000 Expansion Box (backplane)
The Wild Vision Expansion Box enables standard Archimedes expansion cards to operate with the A3000. It will operate with all cards that meet the Acorn standards for expansion cards. It is made from sheet steel and stove enameled to match the A3000.

It plugs simply into the rear expansion port of the A3000, and is located by a tongue that slots into grooves on the underside of the A3000.

the Expansion Box will hold 2 double width or 3 single width cards. The A3000 expansion socket only provides software support for the operation of 1 expansion card. Whilst up to 3 cards may be installed in the box, only one can be active at a time. Software is provided to switch between the cards from the desktop.
The pictures show:
The front of the Expansion Box, showing the connector to the A3000 expansion socket and the tongue which slots into the grooves underneath the A3000.
The left side of the Expansion Box showing the socket for an external 12v power supply. I do not have this.
The back of the Expansion Box showing a Watford Electronics Scanner card and blanking plates for the other cards.
The cover removed from the Expansion box showing the Watford Electronics Scanner card plugged into the backplane.
The backplane in the expansion box with 3 sockets for expansion cards.
The A3000 podule switching software is available HERE .