Wild Vision Hawk Digitiser
[Index by function] [Index by Company ]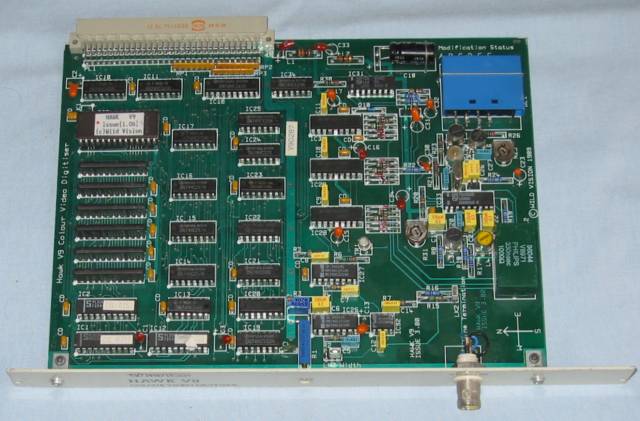 Wild Vision Hawk V9 Digitiser (top)

Wild Vision Hawk V9 Digitiser (back)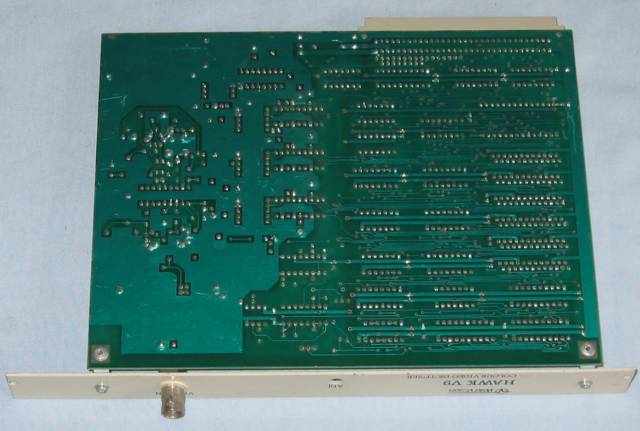 Wild Vision Hawk V9 Digitiser (bottom)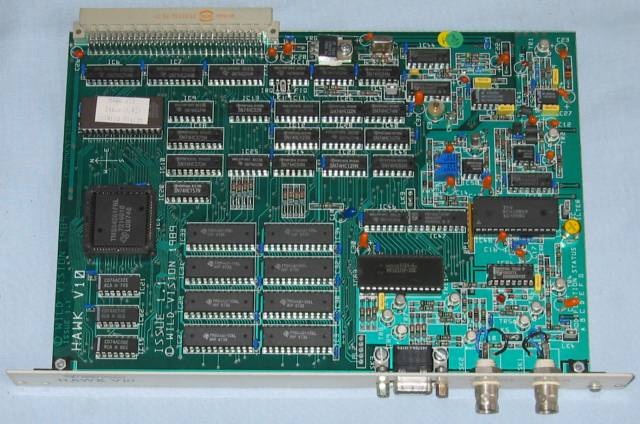 Wild Vision Hawk V10 Digitiser (top)

Wild Vision Hawk V10 Digitiser (back)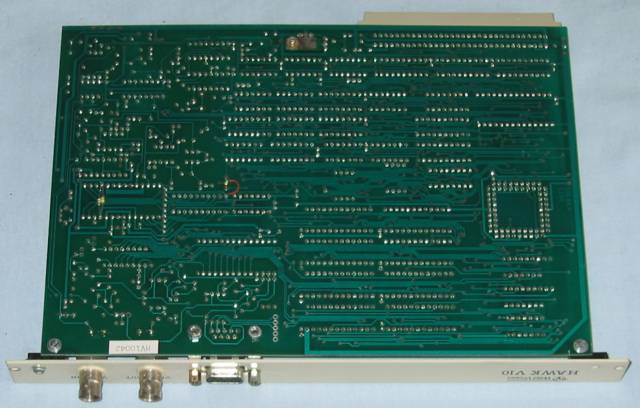 Wild Vision Hawk V10 Digitiser (bottom)
The Wild Vision Hawk Digitiser, from 1989, takes a video input and can save 256x256 images. here are 2 versions:
Hawk V9 Colour Video Digitiser Issue 3 with Hawk V9 issue 1.06 ROM in the top 3 pictures . HiRes picture HERE.
Hawk V10 digitiser Issue 1.1 with Hawk V10 Issue 0.42 ROM. HiRes picture HERE .
I have no documentation or software for the Hawk.