Sprow ARM7 Coprocessor
[Back ]
Description
The ARM7 coprocessor can be used with the BBC Micro as an external coprossor aor as an internal coprocessor for the Master. It has a 64MHz ARM7 with 16MB memory and runs BASIC V.
I decided to upgrade a Master 128 to the ultimate specification so I couldn't resist buying an ARM7 coprocessor, the fastest co-processor for the BBC and Master.
Where to Buy
Full details of and how to buy the ARM7 Coprocessor are on Sprow's web pages .
Pictures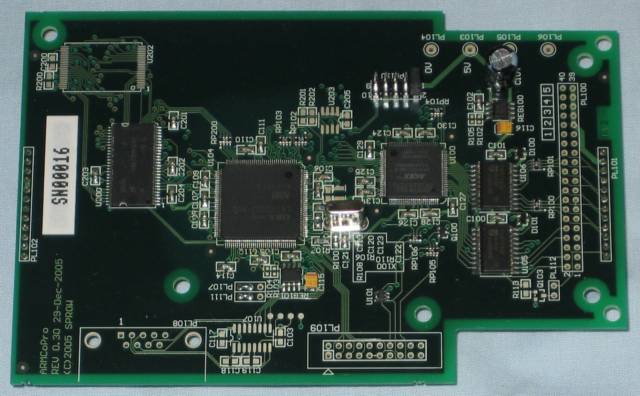 Sprow ARM7 Coprocessor (top)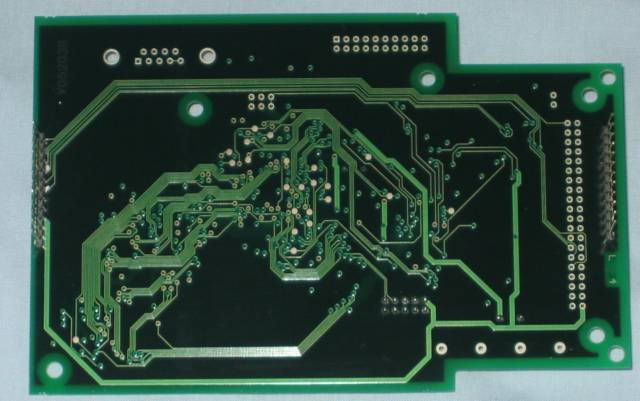 Sprow ARM7 Coprocessor (bottom)
Specification
The board comes with the following features:
ARM7TDMI processor at 64MHz
8kbyte unified cache to speed program execution
For internal use within a Master series or external use with the entire BBC microcomputer family
16Mbyte high speed SDRAM
512kbyte on board flash ROM (containing system software and BASIC)
Expandable to up to 64Mbyte RAM and 4Mbyte flash ROM (external)
Optional serial EEPROM for parameter storage
Optional RS232 port for debugging use
Documentation
Here is the ARM7 Coprocessor User Guide , kindly supplied by Sprow.