Hybrid Music 5000
[Index by Function ] [Index by Company ]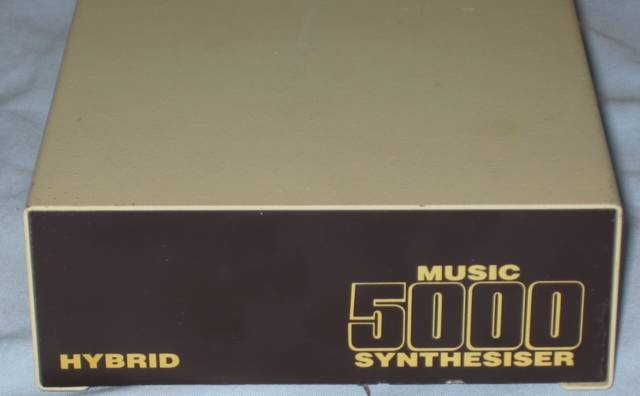 Hybrid Music 5000 (front)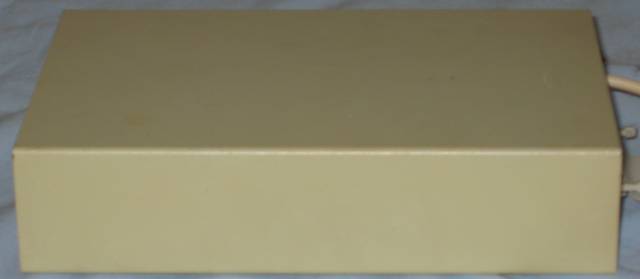 Hybrid Music 5000 (right side)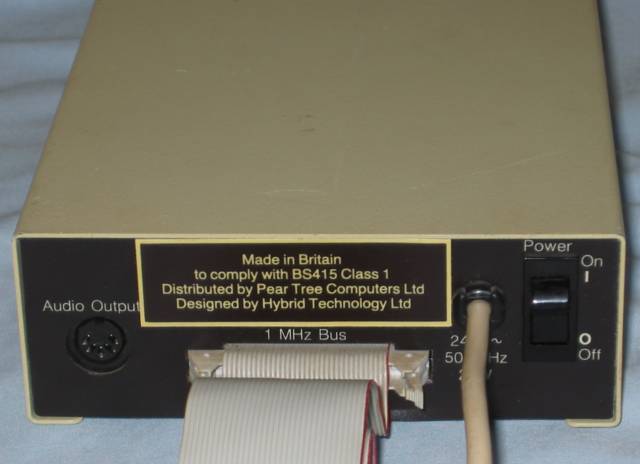 Hybrid Music 5000 (back)
Hybrid Music 5000 (bottom)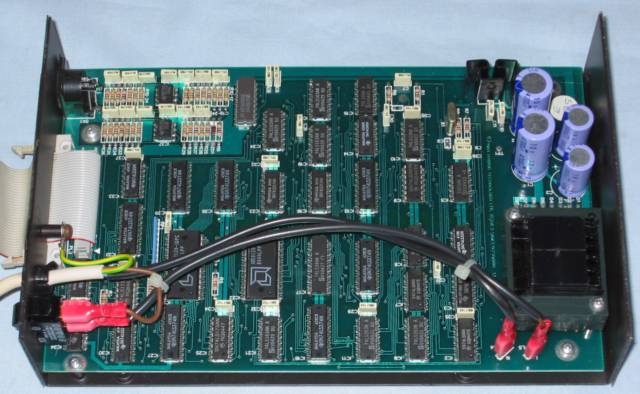 Hybrid Music 5000 (circuit board)
The Hybrid Music 5000 synthesiser haedware is almost identical to the Acorn Music 500, which was made for Acorn by Hybrid, the only change is to the 1MHz bus which ensures compatability with the Master. The Hybrid Music 5000 software is NOT the same as the Acorn Music 500. The Music 5000 can be used with any BBC model B or B+, the Electron or the Master. The Music 5000 has its own power supply and plugs into the 1MHz bus and includes a pass-on socket so other equipment can be connected. Audio output is via a 5pin DIN socket.
The Hybrid Music System includes:
Music 1000 Amplifier
Music 5000 Synthesiser
A useful website is Colin Frazer's Hybrid Music System , which has lots of details including disc images and documentation.
The following documentation was converted to PDFs from scans on Chris Richardson's 8bs.com site:
Music 5000 User Guide Addendum
Here is the Hybrid Music 5000 User Guide Issue 1 .
Here is the Hybrid Music 5000 User Guide Issue 1 Errata .
A Hi-Res picture of the circuit board is available HERE .